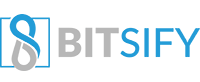 0xcert ICO Report – Create, own, and validate unique assets on the blockchain
Standard ICO Report Structure:
Part 1: ICO Analysis (What is it about? What is the ICO intending to do? Describes what the platform is.)
Part 2: CROWDSALE ANALYSIS – DETAILS & TOKEN SUPPLY
Part 3: Useful Links (Further Research)
Part 1: ICO Analysis
0xcert is a cryptocurrency platform that aims to create a protocol for non-fungible tokens that will be used by a wide tech audience. Cryptocurrency tokens are often thought of as utility tokens, but 0xcert wants to create a token similar to that of Cryptokitties.
This development will help developers cut down on their programming times and will allow them to create faster and better products with cut expenses. If blockchain technology is going to be adopted decentralized anonymous applications are going to need to start to take off, and so 0xcert plans on supporting dapps and giving developers better tools in order to integrate the platform into their companies.
Companies that might not have blockchain developers will still be able to participate and apply this decentralized application into their business as implementation tools will exist and tutorials.
Problems in the Market –
Currently, in the cryptocurrency and blockchain market, there is a low speed for development. Blockchain development is very hard and so only a limited amount of developers can work on projects making it very low. This means that the adoption rate of cryptocurrencies will be delayed.
Many different projects exist that do not work with each other and so projects are not collaborating as well as making the development and adoption lag. Many companies want to get into blockchain technology but there are not many good solutions to build on top of.
This means that companies that want to enter the space need to build up a blockchain from scratch which is expensive and risky as exploits and bugs will be created.
Solutions to the problems –
0xcert will be creating implementations on the blockchain that will help developers build on top using tools and community embraced conventions. This will give an opportunity for more companies to enter the blockchain space and allow them to use the non-fungible tokens.
The plugins that exist will allow development to move much faster as the developers will not need to create everything from scratch. This gets the ball rolling and allows developers to be much cheaper. Fewer vulnerabilities will exist since developers don't need to build everything from scratch, and everything can go through an audit phase. Since new tokens can be created on the blockchain each of the issuers of the new tokens will need to stale a certain amount of ZXC.
This process will allow validity between issuers and make sure that the authentication is built within the 0xcert protocol. The entire blockchain is open sourced and so decentralized governance and occurs if the community decides that is the direction to take.
Token Utility –
The ZXC token will be used as a liquid asset in the exchanging of the dapps that are conducted on the network. ZXC will also be used to pay for transactional costs on the network, so as more transactions are made and more people use the network to host their companies the more demand there will be for the token. Some dapps will require tokens to be staked in order to use its properties, and grant access to certain commands within an application. Rewards will also be given in form of ZXC tokens as a way to incentive developers and users to join the network and become a part of the ecosystem.
Part 2: Crowdsale Analysis – Details & Token Supply
ICO Advisors –
William Entriken
Moe Levin
Mark Pui
Dr. Drasko Veselinovic
Dusica Lukac
Simon Belak
Dr. Daithi O Murchu
ICO Distribution & Supply Details:
Total token supply: 500,000,000
Token type:  ERC-20
Token Price:  1 ETH = 10,000 ZXC
ICO Distribution –
47% – Token Sale
15% – Founders & Team
12% – Community Pool
10% – Reserves
6% – Advisors & Legal
5% – Liquidity Pool
3% Pre-ICO
2%- Bounties
Operations –
Jure Zih, CEO
Mitja Pirc, COO
Anja Pukl, CFO
Development team –
Kristijan Sedlak, CTO
Tadej Vengust, Solidity developer
David Ličen, Lead front-end developer
Luka Kacil, Senior blockchain developer
Leon Panjtar, Full-stack developer
Gregor Ažbe, Junior front-end developer
Growth team –
Jure Jakomin, Growth hacker
Matic Užmah, Customer success
Petra Kosi, Social media
Petra Mišič, Public Relations
Content and design team –
Nick Stein, Head of content
Lenka Tušar, Content creation
Romina Kavčič, Design Strategy
Community management team –
Urban Osvald, Head of community
Tomaž Železnikar, Community manager
Kim Fairley, Community & Partnership manager
Part 3: Useful Links (Further Research)
Site link: https://0xcert.org/
Whitepaper: https://0xcert.org/whitepaper.pdf
Twitter: https://twitter.com/0xcert
Telegram: https://t.me/zeroxcert
Medium: https://medium.com/0xcert
Facebook: https://www.facebook.com/0xcert