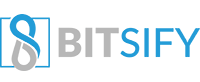 Acorn Collective ICO Report – Crowdfunding for everyone
Standard ICO Report Structure:
Part 1: ICO Analysis (What is it about? What is the ICO intending to do? Describes what the platform is.)
Part 2: CROWDSALE ANALYSIS – DETAILS & TOKEN SUPPLY
Part 3: Useful Links (Further Research)
Part 1: ICO Analysis
The platform focuses on open-ended innovation and a cooperative approach with incumbents balancing sustaining innovation with the new radical innovation of decentralized systems to reduce transactions cost, improve record keeping and transactional traceability.  The Acorn Collective is using blockchain to help founders and startups find access to funding. The platform will provide crowdfunding that is accessible, transparent and more likely to succeed.
It's a huge and growing market in the developed world and a largely untapped market in developing countries.
Crowdfunding Rewards –
ACO is an open source digital currency, using innovative blockchain technology. With ACO your money will be stored in your personal digital – wallet, confidentially and privately. At the transaction process, money from the sending account will be transferred directly to the recipient, without any intermediaries involved. Acomobase will withhold only a small fee, and the transfer will be direct and fast. The Acorn platform aims to use the model of reward crowdfunding.
Reward crowdfunding is based on the concept that backers contribute to a project with the expectation of a set reward chosen by the founder. This could be a product being developed, a service or any other reward defined at the campaign stage. In reward, crowdfunding backers do not receive equity in the business.
Acorn's Digital Marketing Toolbox –
Acorn's Digital Marketing Toolbox is planned to be a collection of tools and APIs that form the building blocks of an effective marketing campaign. For an additional cost, data-backed guidance and best-practice recommendations could be provided by our "Stats of Success". Via "Tailored Audiences", projects can target a subset of our backer database that has an established interest in similar categories of projects as determined by their browsing and backing history. This data would be supplied by Acorn's Data Lake.
Access, Success and Transparency –
Acorn is a platform that supports founders and addresses the current pain points of crowdfunding, namely access, success and transparency. With most platforms unavailable in developing countries, and no training and onboarding offered, we will be more available than any other, with links to a global network of incubator partners. Our campaign module helps automate complex digital marketing campaigns to help founders succeed.
With most campaigns failing because of a lack of marketing skill, we use data, digital marketing APIs and algorithms to increase success. Backers need to trust projects. With 62% reporting, a lack of trust creates a lack of support, our blockchain layer improves transparency, trust, and control, allowing for milestone deployment of funds and campaign tracking.
Part 2: Crowdsale Analysis – Details & Token Supply
Total token supply: 140,000,000
Token type: Utility Token
ICO Sale Phase: Pre-sale
ICO Distribution: ACO
TokenPrice:  1 ACO = 0.01 ETH
Crowdfunding Usage: The team has allocated 20% for the founders, 35% for development,15% for the legal and operations and 30% for sales and marketing.
Team Overview- Members and Advisers
The Acorn team is led by Alketas Malioukis as CEO, with Zenos Pavlakou as Software Engineer, Jiri Svoboda as Finance Officer, Alexandros Malioukis as Community Manager and Alex Kappas as Marketing Manager
Part 3: Useful Links (Further Research)