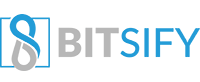 Agro Tech Farm ICO Report – Recreating Growing Conditions for Valuable Plants
Standard ICO Report Structure:
Part 1: ICO Analysis (What is it about? What is the ICO intending to do? Describes what the platform is.)
Part 2: CROWDSALE ANALYSIS – DETAILS & TOKEN SUPPLY
Part 3: Useful Links (Further Research)
Part 1: ICO Analysis
The Agro Tech Farm Platform is a decentralized blockchain project that aims to make natural foods more accessible and creating an environment to harvest the foods more efficiently. The different products that Agro Farm is currently focusing on are tomatoes, cucumbers, strawberries, lettuce, and cannabis.
Eating healthy and becoming more conscious of how food is delivered is becoming a norm around the world, people are exercising more and thinking more about nutrition. Agro Tech Farm is not a brand new company and has been operating in the agriculture and technology field since 2012.
Problems in the market –
Many problems in the market exist when food is not properly managed, a recent study showed that 420,000 people die every year from food-related diseases. Different poisons and toxins are used in the farming process for a lot of the foods Agro Tech Farm focuses on.
These are very harmful to the people working with these products, but also for the consumers that are eating it. These problems have caused the pricing for fresh produce to increase and become too expensive for a lot of families around the world.
Without these fresh fruits and vegetables, people are not getting the correct healthy foods and are suffering from heart-related problems.
Most produce is not sold right away even though it is a time-sensitive product, so without easy access to the food, it does waste. This causes the prices to rise even more since food goes unsold, which adds an extra loss for the companies.
Solutions to the problems in the market –
In order to help bring down the costs of producing and delivering the produce, Agro Tech Farm plans on building an application through the blockchain to help cut down distance time patterns.
The Agro Tech Farm plans on keeping its facilitates on during the entire year even if the product isn't typically harvested.
(It's in doors facilitates allow around the season harvesting) Monitors will be installed to keep accurate control of the produce and monitor its mineral supplements.
Vending machines will be placed in residence and business locations in order to provide fresh organic vegetables, berries, and greens. These processes have low operating costs, organic products, and are easy to use.
Agro Tech Farm's Token Utility –
The native tokens will be used as a mean of exchange on the platform.
Agro Tech Farm will give users a 20% discount when purchasing a product/service. The tokens will also allow users to get a 50% discount in maintenance costs. The native token will also be listed on third-party exchanges so that users can get more liquid tokens like Bitcoin or Ethereum.
Since the token will be used on the platform, as more users join the more demand there will be for the token. This increase in demand will allow the token price to increase. Once products get delivered, tokens will be purchased back making the supply decrease.
Part 2: Crowdsale Analysis – Details & Token Supply
Total token supply: 1,250,000 ATF
Token type:  ERC-20
Token Price:  1 ATF = 0,012ETH                                                                                                    
Distribution:
65% – Sale
10% – ATF Company
7% – Marketing
6% – ATF Team
5% – Referral
3% – Advisors
2% – Partners
2% – Bounty
Team Overview
CEO – Ilya Tsigvintsev
COO – Alexander Basov
Technical Engineer – Alexey Kovnerchuk
CBO – Olga Bashirova
Full list available at https://agrotechfarm.io/
Advisors:
Greg Limon
Marek Lorinc
Madicyn Marinaro
Full list available at https://agrotechfarm.io/
Part 3: Useful Links (Further Research)