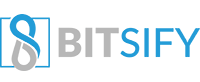 AirToken – Mobile Data and Usage Streamlined
4 billion people in the world are yet to receive mobile internet due to affordability and the dilemma faced by many people in regards to their internet usage is preposterous.
Air token endeavours to conflict this issue by providing easy, free and accessible internet and data to billions of people who still struggle to obtain data. So does Air token provide a reliable and dependable solution to this problem and is it worth investing in?
I just published "AirFox Unifies AirToken Apps and Optimizes Browser Performance" https://t.co/9CDHaqNYf5

— AirToken (AIR) (@airtoken) September 12, 2017
AirToken – The Brainchild of Airfox
Airtoken is the brain child of Airfox who provide cheap and affordable plans to millions US residents and is currently a leader in providing prepaid plans.
The Main Goal of AirToken
Airfox will be able to provide free mobile data through the liquidity of AIR and mobile data, users will be able to earn AIR and exchange it for mobile internet and they plan to allow users to buy goods and services with it in the future.
AirFox Android App Powered by the AirToken Blockchain
The Air Fox browser will be available on Andriod play store and on top of being an exceptional browser it will allow users to obtain AIR whilst also having multiple other benefits.
Users will be rewarded with AIR through ad impressions that appear on the browser.  These ads that are provided through Airfox will replace ads provided by websites that take up your internet usage and have no benefit to you.
The browser would also block ads that appear through the websites you visit and usually take half of your internet usage.
.
— AirToken (AIR) (@airtoken) August 29, 2017
AirFox  – 4 Pillars of Mobile accessibility
The first Pillar of Airfox's fundementals is mobile sponsorship. This allows users to gain AIR by engaging with advertisers.
They also want mobiles to be as efficient as possible, they have added;

Dynamic Throttling
Ad Block
Media Compression
Caching
Blocking Background services

Mobile Decentralisation in which users can buy or send AIR to other users.
AirFox hopes that the Air Token can be used beyond Mobile data and be implemented throughout different platforms, apps, websites and have dozens of other practical uses. They hope that AIR becomes a popular currency that can be translated into many goods and services.
AirToken (AIR) Implementation
Airfox and its aspirations revolve around the implementation and adoption of AIR tokens (AIR). This token is compliant with ERC-20 and has massive potential.
Currently users and advertisers can interact through this platform. Advertisers will pay AIR for their add to be displayed. Users who then view these ads will remunerated with AIR.
AIR is going to have many practical uses on top of mobile access. Mobile use can be revolutionized if the implementation of AIR is successful.
ICO Details
Air Token will have its ICO on the 5th of October.
1.05 billion AIR will be released on the date.
Conclusion –
I myself cannot wait for the release of AIR and I am definitely considering investing into it.
After the experience I have had being overseas I have come to the conclusion that Air Token definitely does have a place in our world.
I just published "ICO date moved to October 5th — Beware of scammers" https://t.co/18CkrDBJHA

— AirToken (AIR) (@airtoken) September 19, 2017
Subscribe to our mailing list below to be regurarly updated with new reports like these.
Check out our other blogs here.
Useful Quick Links
Blog number: #17
Website Page