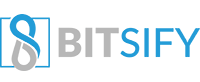 AKAIITO ICO Report – Use Cryptocurrency in Everyday Life
Standard ICO Report Structure:
Part 1: ICO Analysis (What is it about? What is the ICO intending to do? Describes what the platform is.)
Part 2: CROWDSALE ANALYSIS – DETAILS & TOKEN SUPPLY
Part 3: Useful Links (Further Research)
Part 1: ICO Analysis
Cryptocurrencies are becoming a thing that cannot be easily ignored anymore.
But some questions like how and where to use them in the normal day life still remain unanswered. People are still using cryptocurrencies to make interim quick cash through investing in ICOs and peer to peer trading, this has made it so popular and quite an attractive form of investment.
Some merchants have begun receiving bitcoin as a means of payment for goods and services, this shows a positive but a very slow trend in the adoption of cryptocurrencies.
This is because people still fear volatility and lack of readily available liquidity pools still plague the broad usage and mainstream adoption of these digital assets.
Akaiito is one of those projects out there advocating for the usage of cryptocurrencies in human daily activities such as buying of groceries, paying the handyman, mowing of grasses and settling of utility bills.
If cryptocurrencies can be adapted to these regular daily human activities, then there would be a full-blown scaling of adoption in the society.
With so much increase in the activities of cryptocurrencies in the past few years, at the current speculative trend and more use case demands, more increase in the proliferation of these assets could be expected in the coming years.
Another question still lingering on is if this continues, is the global community fully prepared for this event?
Akaiito is bringing together a wide range of goods and services onto one platform where cryptocurrency can be used for payment of these items.
Their objective is to create a similitude of the regular market where things are bought or paid for using the fiat, only this time, cryptocurrency will be used for such payments.
For example, if one needs an apartment as rent, or a restaurant or a specific grocery store within one's vicinity where cryptocurrency can be accepted; Akaiito's platform lists them all.
Smart contract is probably the one thing that makes things happen rather well in crypto space.
Akaiito and many others like it are dependent on the robustness of smart contracts to enable business systems gain an optimal function and produce the desired results.
Think of it as the next e-bay – the next online 'market of all things' which accepts payment in cryptocurrencies.
The beautiful feature of this platform is that it promises to adjust to the legislature of the individual buyer's region, for example, it will comply with tax policies of the user's country or region.
Another thing worthy of note is how the platform will be rewarding its users through a cashback program;
Whereby users who purchase goods or services and completed the process through the rating system will receive a 1% cashback of amount spent on the platform.
So, from wholesale buying and selling to retail and service requests and delivery, Akaiito wants to be the exchange medium for all these utilities and everyday needs.
Like many other recent projects, Akaiito (AIC) is a low cap project, whereby with a total supply of 30 million tokens they would be aiming at a range of 1000 to 20,000 ETH.
The AIC token will be the platform's currency to be used as exchange utility during trades.
During the crowdsale, bonuses will be given in 5 tiers; from the very first day a 40% discount which will last for about 48 hours will be given from the first week onward a 10% reduction per week will be experienced till the fourth week which has only 5% discount on token purchases.
The final week, tokens will be sold at the base price.
Part 2: Crowdsale Analysis – Details & Token Supply
Sergey Brek (Founder): – Blockchain enthusiast and crypto world investigator. Entrepreneur. Started business path at age 14. Built up several companies. I have experience in online retail, cars and apartments rent.
Katja Krolova (CEO): – Blockchain enthusiast. I have 10 years experience in retail industry.
Denis Kanavin (Co-Founder): – Blockchain enthusiast. Good strategist. 10 years of experience in commercial and civil real estate. For last 2 years, I was doing sales management in Endover – the biggest real estate development company of Estonia.
Vladislav Garbuzenko (Lead Developer): – As I remember myself I was always enthusiastic about IT technologies. The times when I was a self-educated teenager and could make crazy things are passed away and now I have opened to a real challenge to build up a huge platform for online market and more.
Total Token Supply: 30,000,000
Token Type: ERC-20
Token Distribution:
Crowdsale 75%
Bounty 3%
Team 15%
Marketing 7%
ICO Sale Phase:
Pre-ICO: 12 Feb., 2018 – 25 Feb., 2018
Main Sale: 10 March 2018 – 15 April 2018
Token Price: 1ETH = 1000 AIC
Crowdfunding Usage: Presale:
Marketing 85%
Employees hire 10%
Legal Services 5%
Main sale (if Soft cap reached)
Project Development 60%
Marketing 20%
Operational Costs 10%
Legal Services 5%
Associated wages 5%
Main sale (if Hard cap reached)
Project Development 65%
Marketing 10%
Operational Costs 20%
Legal Services 2.5%
Associated wages 2.5%
Part 3: Useful Links (Further Research)