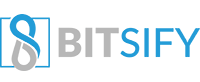 Alluma ICO Report – Providing Blockchain-based Access and Education
Standard ICO Report Structure:
Part 1: ICO Analysis (What is it about? What is the ICO intending to do? Describes what the platform is.)
Part 2: CROWDSALE ANALYSIS – DETAILS & TOKEN SUPPLY
Part 3: Useful Links (Further Research)
Part 1: ICO Analysis
The Alluma platform is a blockchain project that aims to tackle the cryptocurrency exchange and digital asset trading markets. Alluma aims to be compliant with the local and national governments that it presides in, along with collecting personal data from its users to make sure that they are within legal boundaries.
The platform was first founded in 2017 and looks to fix the problems that are currently in the traditional cryptocurrency markets. The Alluma platform is looking into the Asia markets in order to make a competitive advantage before the compete globally.
Over the past three years there has been significant growth in cryptocurrency and so Alluma wants to capture this new audience and make their transition into digital currency smooth.
Problems in the market –
Currently, in the market, there are confusing interphases which have caused a lot of people to stray away from cryptocurrency, in a market that is steadily growing this is unacceptable. Customer service levels have been at an all-time low, causing a lot of people to leave the market out of frustration after not receiving simple help.
Over the past few years, more token pairings have occurred but are still absent in a lot of the biggest exchanges.
This left a lot of people out of buying certain tokens and contributing to overall token liquidity. In the past few years exchanges have been particularly unreliable and since many of them don't follow government regulation they are shut down withholding user funds. This has caused the growing market to have many disasters.
Solutions to the problems –
Alluma plans on taking all of the problems in the market and fixing them in the Asia markets, by creating new standards. This will allow users to finally be in control again and will take away a lot of the frustration by cutting out undesirable third-party companies. Alluma plans on creating a new standard for security and making it a priority for the platform, this means intensifying security measures and hiring the best security experts.
Alluma hopes that by fixing these problems they will be able to attract the next billion users in cryptocurrency and gain a grip on the market. The platform that Alluma is working on will be easy to use and allow any trader of any experience to seamlessly purchase cryptocurrency.
By working with local and national governments Alluma will be able to stay in business and not withhold user funds surrounding a noncompliant freeze. This will allow users to finally feel safe again holding their money on an exchange and will allow for eventual institutional investors to join the platform and make large purchases.
Part 2: Crowdsale Analysis – Details & Token Supply
The LUMA native coin will be used as a median of exchange on the platform. Users will be able to settle fees and join loyalty programs with the native token. This means that as more users join the platform, the more demand there will be for the token and thus the price will increase.
A decentralized chat option will also exist for the token holders which gives an extra incentive to be apart of the ecosystem.
Total token supply: 500,000,000
Token type: ERC-20
Token Price: $.05
Distribution –
48% – Token Sale
15% – Team
15%- Ecosystem Development
12% – Reserve Fund
6% – Strategic Partners
4% – Advisor
Team Overview –
CEO – Akash Aggarwal
COO – Jeremy Kerbel
CTO – Dmitry Vedenyapin
CMO – Jonathan Lavercombe
Head of Compliance – Gunawan Husin
Part 3: Useful Links (Further Research)
Site link: https://token.alluma.io/
Whitepaper: https://token.alluma.io/#Whitepaper
Twitter: https://twitter.com/allumaexchange
Telegram: https://t.me/allumaexchange
Medium: https://medium.com/alluma
Facebook: https://www.facebook.com/alluma