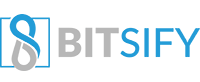 ARK – Bringing the Blockchain to People!
The Big Problem – How do we make Crypto Coins a mainstream currency everyone uses?
It's a topic that has always been a dilemma for me, would it even be possible to get cryptocurrencies like bitcoin to be used in places like shopping centres, car dealers, restaurants, etc?
It's just too hard for some age groups to get used too, so chances are they will never be adopted by the general public, but now there's a solution, and it's a damn good one!
It's called ARK Coin.
"So what's so special about ARK Coin?"
"ARK provides users with innovative use cases through the development and integration of technologies that power the blockchain universe. Highly flexible and adaptable, ARK is a secure platform designed for mass adoption and will deliver the services that consumers want."
– Quote directly from ARK.io description page
"So it's target audience is consumer based, that's great, but what's the game changer with this coin?"
Two Words: SmartBridge Technology
NOTE: Before we delve deeper into this article I'd just like to clarify I was in no way forced to do this article, nor was this article written or intended to be bias in any way, and as a final disclosure, this was not a paid review solely for advertising purposes. I only write about stuff that's worth your time, and I'm pretty sure this coin is, if not I'm very sorry.
What is SmartBridge Technology?
Well, to put it into simple terms SmartBridge Technology allows the linking of different blockchains through the method of bridging. That alone is one hell of an advancement.
Here's a picture to help you grasp the concept of SmartBridge Tech.
Other Useful Features
SmartBridge alone is amazing but the devs haven't stopped there (oh gosh 🙂 ), I'll use dot points to list most of the other useful features
(NOTE: There are more features, but I evaluated the best ones):
Transaction Speed: ARK Coin is clocked at completing 200 transactions per minute, no more long and boring waiting time.
Algorithm: ARK Coin uses dPos (delegated Proof of Stake), as opposed to PoW, which stops people who own mining farms to have more hash power over others, essentially centralising the network.
HyperMedia Protocol: ARK also uses a peer-to-peer InterPlanetary File System (IPFS) which allows ARK to host media on the decentralised net.
Physical Card System: ARK is also introducing physical cards, much like a Visa card, but decentralised.
Privacy: ARK isn't lacking privacy wise either, it has an optional privacy feature which can be turned on or off whenever the user wants.
The ARK Team: ARK coin's team is no noob at all, having also developed Lisk, and Crypti, the ARK team consists of 30+ members, so of course this coin is going to have a bright future, and it also stops me from worrying about falling for a Ponzi.
The one big question. Should you invest in it?
Well, of course I would!It's a no-brainer, given everything I've just said, this coin will most certainly be amazing!
If this coin successfully reaches the general public I can't imagine the price tag it'll hold! ARK coin could easily change the centralised money system we use today.
For us investors, speculators, bitcoin users, crypto enthusiasts, etc this coin only means one thing, it's time put some money in!
So how do we invest into this coin? It's pretty self-explanatory, click this link and it'll take you straight there.
"I want to invest, but I have a really tight budget, how can I get some free ARK?"
Well if you're early enough, ARK has a tonne of different ways you can get some for free!
If you can't do any of the free methods to earn some ARK then get some free bitcoin and exchange it for ARK later on.
ARK's Roadmap
As expected, every organised coin running for a long term future has, of course, a roadmap.
"Wow! This is actually pretty cool, but how does ARK compare to other famous cryptocurrencies, like ETH?"
Well ARK can't really be compared to, let's say ETH, in terms of what the coin is aimed to do because of their different target audience. Ethereum is a decentralised platform that runs on smart contracts, with their target audience being totally irrelevant to ARK which aims to make cryptocurrency much easier to be used for their target audience, the general public.
Though if you want to compare the coins specification wise, then here's a picture to help you out.
Evaluating ARK Coin: Facing the facts
For any coin to be successful, actually scratch that, (I say that a lot don't I?) for anything to be successful it would need a solution to a problem, otherwise it's just another aimless product.
ARK is indeed solving a problem which all us cryptocurrency investors face.
We (investors) always ask, what's the point in investing in crypto's if it will most likely not ever reach the general public (of course there are some exclusions but for the most part)?
Well, of course, you can still make some money investing in cryptos, but imagine all the coins that have some amazing potential but were just pushed away by the same problem us investors face, how will the coin reach the general public and be used all day by everyday people?
ARK aims to solve this problem, and, the fact lies that if ARK reaches the general public, oh would it do wonders!
Any problems? Confused or just outright need some investing advice, just shoot me a message and I'll get back to ya in no time!
Share me!