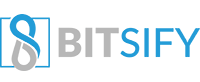 Arround ICO Report – Decentralized Advertising Solution
Standard ICO Report Structure:
Part 1: ICO Analysis (What is it about? What is the ICO intending to do? Describes what the platform is.)
Part 2: CROWDSALE ANALYSIS – DETAILS & TOKEN SUPPLY
Part 3: Useful Links (Further Research)
Part 1: ICO Analysis
The digital world continues to change our daily lives with new technologies such as virtual reality, augmented reality, blockchain technologies, and the ever-increasing amount of internet usage around the glove in 2018. Consumers have adapted to these emerging technologies with many using digital storefronts to complete their online shopping needs.
The Around team plans to develop a better experience for consumers and stores looking to connect with one another in an old-fashioned manner, yet one that's been tailored for the digital world of today. The team plans to develop an augmented reality (AR) solution which will help consumers find exactly what they need from brick and mortar retailers while assisting to propel the augmented reality industry further into existence.
The Arround goal to connect advertisers to consumers through the use of augmented reality will help achieve this goal of spreading AR technology and thus drastically change the world we see around us. Thus, creating an exciting new experience for consumers to interact with brands as they shop and explore the world around them. Finally, the platform will also assist retailers to access consumer data and make better-informed decisions about their business models.
The Arround ARR Token
Arround will develop a native token for use on their augmented reality platform. The token will provide a vital role in fulfilling their business model while creating incentives for consumers to utilize the platform. The ARR token will enable brands to purchase data, advertisements, and insights about their customers.
The native token will also enable consumers to purchase items from the augmented reality store and from the global 3D AR map. All of these services will be empowered with the technological innovations brought forth by blockchain technology.
For example, securing data on the platform with smart contracts and allowing users to send ARR tokens to one another through a decentralized peer to peer manner.
The Augmented Reality Ecosystem
Arround plans to implement a complete solution for their augmented reality platform. To do this, the team will develop four key components to coexists on their platform. First, AR Maps will enable data analytics and spatial mapping with anchor points pegged to geographical coordinates.
Further, the team will implement a digital store to operate and service the platform. This store will include items consumers can purchase to enhance their AR experience and also allow retailers, software developers, and entrepreneurs to sell 3rd party software and hardware through the store. The team also plans a third segment of this ecosystem, which will tie consumers directly into a social media style platform.
Through AR Social, consumers will be able to interact with 3D animated objects, share with their friends, and send or receive ARR tokens via their wallet. Finally, the platform will develop a fourth component to complete their ecosystem which will be called AR Adnet. This is the Ad portal which businesses will have access to for better consumer insights for their digital marketing efforts. Furthermore, the Ad portal will enable consumers to easily find stores with deals that appeal to their needs and wants.
Thus, completing the cycle of interaction for consumers and retailers to bring value to one another.
Part 2: Crowdsale Analysis – Details & Token Supply
Total token supply: 3,000,000,000 Tokens
Token type: Utility Token for Augmented Reality
Token Distribution: The Arround platform slates about 48.3% of the total tokens minted to be offered for sale in its crowdsale, 22% for the community development and liquidity, 10% for the team, another 10% for the Support Fund for the holders of master nodes, 8.2% for Bonus tokens during the pre-sale and token sale, and finally 1.5% for the bounty.
ICO Sale Phase: Token Sale
Token Price: 1 ARR = 0.035 USD
Crowdfunding Usage: The team has put together three different funding plans based upon the amount of money raised in their token sale. With $5 million raised, funds raised will be distributed by the platform with 34% used for development, 31% used for marketing and sales, 10% for administrative and technical expenses, 9% for the staff, 8% for legal and patent costs and another final 8% for other expenses.
Team Overview- Members and Advisers
The team is led by Neil Bryant, with Arkady Yasashny, Dmitry Orekhov, Eugene Dobrovolsky, Fedor Gladovsky, and Artem Haritonov.
Part 3: Useful Links (Further Research)
Website

: https://arround.io/  

Facebook:

https://www.facebook.com/Arround-2052833448334195/

Twitter

: @ArroundPlatform