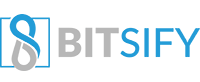 Aworker ICO Report – HR Industry Disruption
Standard ICO Report Structure:
Part 1: ICO Analysis (What is it about? What is the ICO intending to do? Describes what the platform is.)
Part 2: CROWDSALE ANALYSIS – DETAILS & TOKEN SUPPLY
Part 3: Useful Links (Further Research)
Part 1: ICO Analysis
In order to get ahead and keep away from competition, companies now know that having the best and brightest people on board is an absolute necessity.
It is ideas and people with brilliant minds that take businesses and companies to the top of their respective pyramids.
This is why hiring or human resources, in general, is such a huge market that is estimated to be worth over $400 billion every year!
With huge revenues within an industry like this, there has been a particular focus by this token sale for Aworker to establish a new digital standard.
The human resource industry is expected to grow in the next ten years simply due to the technological advances which are disrupting industry after industry.
Despite the huge potential of the market and its constant movement, employers often have to spend a ton of wasted resources before they can narrow down that employee they are looking to fill in a vital opening.
While people all over the world often struggle from platform to platform trying to get that dream job or trying to prove to the potential employer that they have just the talent and skills they are looking for.
The overall state of the global human resource industry one could safely say is not at its most efficient.
The Aworker Meeting Point
Aworker is a blockchain based startup that seeks to shake things up and redefine what the whole HR industry looks like in the whole world.
Aworker is an Ethereum powered blockchain that seeks to provide both employers and job seekers the all-inclusive solution to the problems that bug the present HR recruitment business and gives everyone something to benefit by using the platform.
Aworker will provide employers with a highly streamlined and massively cost-efficient platform that will basically pinpoint them to the exact potential employees with the very skill sets they are looking for.
While on the other hand, providing job seekers with a platform where they do not only get to meet potential employers but also have the opportunity to monetize their other skills and build their career paths by using the incentivized motivational platform
Reputation Builder
On the Aworker platform, the job seeker gets rated for a job well done by employers which boosts their chances for further employment.
A job seeker earns them solid reputation for delivering exactly what they promise. On a decentralized and globally accessible blockchain, the job seeker can upload their cover letter or resume and continuously update it with the latest milestones they have achieved which only opens fresh doors to that dream job they are looking for.
Human Resources Redefined
Unlike the present highly inefficient systems where the company has to spend a lot on its recruitment processes and often has to repeat things in order to make sure they are employing the right people.
Aworker solves this problem for them by eliminated of all the unnecessary costs which can then be channeled into providing a better pay for their employees as well as getting them great welfare packages.
With a limitless stream of employers coming through the platform, the job seeker also now has countless possibilities to choose from as to the path their carrier should thread.
Part 2: Crowdsale Analysis – Details & Token Supply
Total token supply: 213,778,675 Tokens
Token type: Utility Token
Token Distribution: The Aworker platform slates 60% f the total number tokens minted to be offered to sale in its Presale and ICO, 15.8% goes to the reserve fund of the platform, 10% will be given to the team of developers of the platform, 7% goes to their team of advisors, 4.2% will be given to their early backers, with the last 3% going to those who help spread the word about the platform in its early marketing campaigns
ICO Sale Phase: Presale
Token Price: 1 ETH= 2405 WORK
Crowdfunding Usage: 52% of the total funds raised by the Aworker platform will be deployed to developing the platform, 25% will be used in its various marketing campaigns, 10% goes to day to day operational costs, 5% will be used to hire competent legal help, with the last 5% used in securing partnerships for the platform
Team Overview- Members and Advisers
The Aworker team is led by Anton Cherkasov, with Michael Doshevsky, Michael Barkov, Svetlana Fomenkova, Sergey Streltsov, and Serafima Aleksandrova among others also on the team
Part 3: Useful Links (Further Research)