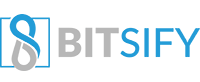 aXpire – Decentralized Spend Management
Standard ICO Report Structure:
Part 1: ICO Analysis (What is it about? What is the ICO intending to do? Describes what the platform is.)
Part 2: CROWDSALE ANALYSIS – DETAILS & TOKEN SUPPLY
Part 3: Useful Links (Further Research)
Part 1: ICO Analysis
aXpire revolutionizes spend management be integrating an AI element and introducing transparency of spend management by using the blockchain.
What is Spend Management?
Spend management, as the name implies, as the optimization of costs across a company's operations such as procurement, outsourcing, compliance, administration, legal, and others.
aXpire's Team
aXpire comes from a existing insurtech SaaS company that was founded in January 2017. It is also a year old company that managed to acquire many prominent clients like Nike, Coca Cola, and the NKL despite being fairly new.
They are a US based company, although they do have offices in the UK, India, and Australia.
Status quo
Businesses waste money, aXpire insists. They think businesses overspend by 15-25% and that is just in monetary terms. Other forms of wastages are less obvious but will be reflected in the bottom line as well.
Delays, filing mistakes, compliance oversights (resulting in legal fees), are all part of the greater problem.
aXpire seeks to step in with all the tools of the modern world in its hands: Machine Learning, Blockchain Technology, and the Cloud.
Value created
The advent of machine learning and robotics have made is possible to automate many processes. aXpire benefits clients by changing manual processes into automated processes. It also works to shift most of the company's data onto the cloud.
Everything that is recorded on paper – even digital documents will be converted or integrated into the cloud. The company's data will be managed by a digital workflow.
Expense aging, data quality errors, compliance reporting – are all in aXpire's ballpark. They will track and manage a company's operations digitally, and create digital communication channels between a company's various departments.
The bottom line
These efforts are not just an attempt to jump on the bandwagon of technology without looking at the bottom line – aXpire is a spend management company after all. They estimate that operating profit increases by 15-25% by implementing their solutions.
The software: Resolvr
Finally, enter Resolvr, aXpire's spend management software. Resolvr 'connects digital islands' within the organization. Currently, it is being integrated into various accounting softwares, such as QuickBooks, Hazeltree, and Coupa.
Resolvr is created to enable expenses to be audited and reviewed in a transparent manner, and this is where blockchain technology fits into the final piece of the puzzle, being a system that is immutable and tamper-proof.
I'm glad to become an advisor for aXpire.io, a company building the world's first blockchain based spend management system.https://t.co/l4iZeCgfVK

— Roger Ver (@rogerkver) January 10, 2018
Part 2: Crowdsale Analysis – Details & Token Supply
Total token supply: 350, 000, 000
Token Type: AXP (ERC223)
Token Price: 1 AXP = $0.10 USD
Token Distribution:
85% TGE
10% Advisors
10% Reserve
5% Bug bounty
Crowdfunding Usage: N/A
The aXpire presale is 100% funded! Stay tuned for our crowdsale coming very, very soon! #aXpire #ICO

— aXpire (@aXpire_official) January 11, 2018
Team Overview – Members & Advisors 
Gary R Markham, Founder & Chief Executive
Andre L Wouansi, CFO
Philip Knight, Program Director
Sivakumar Jayabalan, Director – Business Development
Notable Advisors
Roger Ver, Bitcoin.com, CEO
Shingo Lavine, Ethos, Blockchain Advisor
The aXpire main token sale is LIVE #ICO #TokenSale #aXpire

— aXpire (@aXpire_official) January 11, 2018
Part 3: Useful Links (Further Research)
Website: https://www.axpire.io/
Whitepaper: https://www.axpire.io/downloads/aXpire_Whitepaper_v1.1.0.pdf
Twitter: https://twitter.com/aXpire_official
Facebook: https://www.facebook.com/Axpire-537274833301303
Reddit: https://www.reddit.com/r/aXpire/
Telegram: https://t.me/AxpireOfficial
YouTube: https://www.youtube.com/channel/UCGk_ARm1Dg0o8VgjYIpouFg
Medium: https://medium.com/@aXpire/