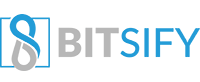 BCharity – Charity Centered Exchange on the Blockchain
Standard ICO Report Structure:
Part 1: ICO Analysis (What is it about? What is the ICO intending to do? Describes what the platform is.)
Part 2: CROWDSALE ANALYSIS – DETAILS & TOKEN SUPPLY
Part 3: Useful Links (Further Research)
Part 1: ICO Analysis
What is Bcharity?
Bcharity is an international exchange with a focus on charity and bringing people together in a positive way. Bcharity aims to implement real world applications, and dominate in markets in which blockchain technology can flourish but also give back to those that need it.
This sort of social platform is good for everyone, and aims to conquer the need for international trade and charity head on.
Cryptocurrency is a brand new asset class that many people around the globe utilize, and so tapping into this exploding market and implementing charitable actions can really transform the way we see blockchain technology.
Everyone should have the same opportunities regardless of where they live, and so with this thought in mind Bcharity was created.
Problems in the market 
 Even in charitable donations, there are some negative effects in the traditional market that blockchain technology aims to solve and more specifically Bcharity. Connecting governments and individuals around the world can be tough, especially because the current financial institutions can be expensive to work with.
A global charity platform that works with reasonable fees ( blockchain advantages ) would really put everything on a even playing field.
Often times people that need help are in places that don't have good local/state/government funding and so the help can not actually reach them.
How will Bcharity solve these problems?
Since a language barrier may exist, Bcharity plans on building a platform where the native language is implemented along with English. This way the charity can reach as many people as possible and translate the information effectively. Bcharity also plans to meet with the individual countries and areas and build a relationship so the money can reach the people who actually need it. Bcharity aims to get rid of the middlemen and make the barrier to enter much more reasonable so the money that is raised can be used more strategically and quicker.  Organizations will be able to connect to the exchange and funds that are raised for these organizations will be transferred through the exchange giving high liquidity and minimal fee expenses. A platform to collect documentation and necessary identifications will also be integrated so that these organizations can be verified and processed.
How does the process work?
When entering the platform there will be two options for registering which will include a philanthropist and a charity organization. If a charity organization is selected, then paperwork verifying its location and purpose will need to be filed. After a internal review of the documentation, the charity can begin to start a campaign.
The philanthropists will be able to choose if they would like to make a public or anonymous donation with there fees that they concur while transacting on the network.
The philanthropists who sign up on the platform will not need to supply any information, and will be able to donate whatever they would like. Every transaction is held publicly so that individuals can see exactly where there money is going, and to protect against fraudulent organizations.
Part 2: Crowdsale Analysis – Details & Token Supply
Total Token Supply: $35,000,000 Hard Cap
Token Type: ERC20 Utility Token
Distribution: 
80% Among Users
10% Founders
5% Consultants and Advisors
3% Bounty Campaign
2% Partners
ICO Sale Phase: Public pre-sale
Token Price: $1 per token
Crowdfunding Usage: Proceeds from the token sale will be used this way: 15% will be used by the USD/ETH reserve, business development will get 12.00%, 10.00% will got into the development of IoT, sales and distribution will get 5.00%, production cost will take half of the whole allocation (50%), 5.00% will be used for legal expenses, and expenses and insurance will get 3.00%
Team Overview- Members and Advisers
Members:
CEO and Founder – Vladislav Kolodistyy
Head Developer and Co-Founder – Roman Prishchip
Co-Founder – Dmitry Maslo
Development in the USA – Max Pryvedennyi
Development in Africa – Micah Mkombeza
Development in China – Mike Elnikov
Blockchain technology and Smart-contracts – Vsevolod Lukovsky
Head Designer – Anatolii Shovkovyi
​Advisors:
International Business Development – Gery Maes
US Legal Advisor – Tony Sousa
Business influencer – Alesia Dubrovskaya
Sales Increaser – Ihor Nikolenko
Marketing Specialist – Vladislav Nikitenkov
Marketing advisory and arabic community manager – Taha Ben Ali
Part 3: Useful Links (Further Research)