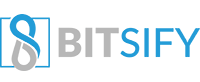 Bidooh ICO Report – Decentralized Digital Billboards
Standard ICO Report Structure:
Part 1: ICO Analysis (What is it about? What is the ICO intending to do? Describes what the platform is.)
Part 2: CROWDSALE ANALYSIS – DETAILS & TOKEN SUPPLY
Part 3: Useful Links (Further Research)
Part 1: ICO Analysis
The world of advertising is constantly trying to improve their targeting, relevance, and efficiency of their ads. The Bidooh team plans to help increase the efficiency for advertisers through the use of facial recognition technology. The team envisions a digital billboard system which will operate via the blockchain to deploy this innovative solution.
Furthermore, the platform will enable advertisers to generate ads with ease via a system app and deploy them to the Bidooh billboard network.
The team has put together an exciting list of partnerships already to help with their vision while they try to attract advertisers, media agencies, and existing billboard owners to the Bidooh ad network.
Let's take a closer look at the Bidooh advertising vision, which Max Keiser has excitedly called "the Pokemon of advertising."
Digital Billboards
Bidooh has an exciting vision in which they will deploy state of the art technology to better advertise to consumers with digital billboards.
The platform will take advantage of facial recognition technology which will enable advertisers to target consumers in person via a billboard with the same accuracy as they would in the digital world.
Advertisers will be able to connect to a consumer based upon their age, gender, facial hair type, if they wear glasses, brands associated with a particular consumer, hair, height, duration in store, number of visits to a store, and a host of other metrics to ensure marketers reach the right audience.
Finally, through the use of a blockchain powered system, the Bidooh team should be able to develop a powerful solution for advertisers to target users with better-tailored ads in person via digital billboards.
Advertiser's Paradise
Bidooh plans to deploy a solution in which they can empower advertisers to access their ad network with ease and quickness. Furthermore, the platform will enable advertisers to see who's seeing their ad in real and thus make micro-adjustments to ensure the best use of their advertising dollars.
All of this will be available to advertisers via the Bidooh app. The team envisions a world in which advertisers can create tailored ads for their audience in real time and with the proper analytics.
This should, in turn, lead to a better experience for consumers as the ads they see will be more applicable to them personally rather than sometimes random feeling billboards.
The Future of Advertising
Bidooh believes they can help create a new world for both advertisers and consumers within their network. Furthermore, it should also empower digital billboard owners to more easily sell their ad space to brands.
For advertisers, they will be able to deploy in person ads at a rate only previously available in the digital world.
The Bidooh app will empower advertisers to set their target market, location, ad design, and budget with ease. As noted above, consumers will naturally benefit from this platform since ads can be hyper tailored for each individual.
Finally, the digital billboard owners will be able to easily and nearly seamlessly deploy the Bidooh platform with the installation process only requiring a Bidooh box connected via an HDMI cable.
Part 2: Crowdsale Analysis – Details & Token Supply
Total token supply: 126,000,000,000 Tokens
Token type: Utility Token (ERC20)
Token Distribution: The Bidooh team dedicates 70% of the total tokens minted to be offered for sale in its crowdsale, 15% goes to the platform's team and the last 15% for the platform's reserve.
ICO Sale Phase: Presale
Token Price: 2,000 DOOH = 1 USD
Crowdfunding Usage: Funds raised will be distributed by the platform with 38.9% going to screen acquisition, 28.1% goes to development, 20.5% will go to operational cost, and 12.5% each for sales and marketing.
Team Overview- Members and Advisers
The Bidooh team is led by Michael Edelson, with Abdul Alim, Shaz Mughal, Paul Althasen, Howard Simms, Graeme Hughes, and many others are also on the team. The team is advised by Michelle Cowan, Oman Rahim, Marcus Hadfield, John Townsend, and Tyler Sanford.
Part 3: Useful Links (Further Research)
Website

: https://bidooh.io/

Facebook:

https://www.facebook.com/bidoohuk/

Twitter

: @bidoohuk