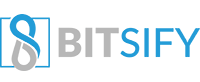 Bidooh ICO Report Part 2 – Facial Recognition Billboard for Advertising
In our last ICO report concerning Bidooh, we talked about how the start-up was working on a next-generation advertising system, based on facial recognition and blockchain technology. In this ICO Report, we will discuss how the platform's product works, how it leverages blockchain technology and how it plans to scale.
Usability of the Bidooh platform
The whole purpose of Bidooh is to make it easier for everyone to get involved in the advertising market, either to gain revenue or to advertise products and services. As such, the platform allows customers to instantly add new screens to their network, but also to manage existing advertisements in all locations. By using the platform, advertisers can create, pay and publish ads in real-time, while also skipping the back-and-forth discussions with the middlemen.
Apart from facilitating the publishing of ads on its billboard, Bidooh also tracks display and audience impressions, to generate smart analytics. The analytics can be leveraged to get more data on the demographics for each location, live adverts, revenue, and reactions of ad viewers. By using the facial recognition feature, advertisers can target their ads precisely, by selecting age, clothes, gender, hair colour, group type, body shape, emotion, ethnicity or facial features.
Implementing blockchain technology
Bidooh leverages blockchain technology to increase trust between advertisers and the platform. As such, the blockchain is responsible for collecting all data associated with payments, ad impressions and analytics.
Additionally, the blockchain infrastructure will also leverage the Bidooh (DOOH) token, which offers holders utility. With this in mind, DOOH mainly allows network owners, advertisers of media agencies to instantly purchase space on billboard screens. However, Bidooh users can be rewarded tokens in exchange for voting on ad quality or spent at a number of retailers.
Scalability of Bidooh
The platform has been designed with scalability in mind. Based on this, the Bidooh network can easily be scaled throughout the world, in a manner that avoids placing too much strain on the system network. With the introduction of the Bidooh advert box, users are given more control over their ads, whereas a loss in network connection would mean that Bidooh boxes continue playing adverts stored locally.
Apart from what has been outlined so far, the Bidooh infrastructure utilizes numerous other components, meant to ensure quality and delivery, price adjustments, and further customization options. The company believes that their solution has the potential to compete with Internet-based advertising, while also improving real-world advert options.