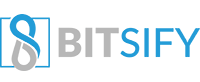 Black Insure ICO Report – Blockchain-based Insurance Company
Standard ICO Report Structure:
Part 1: ICO Analysis (What is it about? What is the ICO intending to do? Describes what the platform is.)
Part 2: CROWDSALE ANALYSIS – DETAILS & TOKEN SUPPLY
Part 3: Useful Links (Further Research)
Part 1: ICO Analysis
Blockchain technological improvements have seeped into every industry and vertical possible to bring decentralized forces to formerly centralized networks. This is true for the insurance industry. One team has the vision to bring the disruptive nature of a decentralized insurance marketplace to the world.
With this, Black Insurance believes they can create a powerful marketplace for insurance brokers and investors to interact within a more efficient manner.
Furthermore, they believe the complicated world of insurance should be faster, more efficient, and less bureaucratic.  To do so the team has put together a blockchain based platform with strong strategic partners, a powerful marketing strategy, and a good solution for the insurance industry which should help propel them into success. Let's take a closer look at each of these core components of the Black Insure project.
The Black Insure Revolution
Black Insure wants to revolutionize the $4 trillion dollar insurance industry with the development of the Black Platform. The platform will appeal to both insurance brokers and investors, as well as those seeking to purchase insurance for their business, house, or car.
To make the plan become a reality, the team has already partnered with a variety of investment firms and strategic insurance partners to ensure they are working with the best in each industry. The insurance partners include PremFina and INSLY. While the investment partners are Concentric, Fineqia, Siena Capital Partners and others.
With these strong strategic partners in place, the team should be well positioned to capitalize on their disruption of the insurance marketplace.
Black Insure Rainy Day Marketing Plan
Furthermore, the Black Insure team has put together a unique, yet strong marketing plan and incentive system in place to attract new users to their insurance platform. Black Insure as a platform has already deployed a prototype called "parametric insurance" which operates through the use of block chains and smart contracts to essentially give away free insurance policies.
This will operate through a process referred to as "Rainy Day" in which insurance policies can be purchased for a particular city. Then, if it rains more than 10mm within 25 hours, insurance holders will be able to redeem 1 BLCK token.  This will become a powerful and unique distribution model to help spread awareness for the Black Insure platform.
Black Insure Solution
Black Insure wants to digitize the insurance model with the use of blockchain technologies. They hope to open the door to everyone who wants to invest in the lucrative insurance industry through holding and utilizing the platform's native token called the BLCK token.
The Black Ensure team wants to crack open the formerly centralized insurance marketplace to be able to facilitate crowdfunding models on insurance policies. The team will also distribute the second token, called the BLack Syndicate Tokens (BST) which will work as an investment for insurance capital. This BST token will ensure holders benefit from the insurance portfolio in which they invest into. With this again unique model of token creation, it should add an exciting layer for token holders.
Part 2: Crowdsale Analysis – Details & Token Supply
Total token supply: 575,000,000 Tokens
Token type: ERC20 Utility Token
Token Distribution: The Black Insure platform slates about 67% of the total tokens minted to be offered for sale in its crowdsale, 26% goes to the team, 6% will be given to the advisors, and 1% will be used for the bounty.
ICO Sale Phase: Presale
Token Price: 1 BLCK =0.20 USD
Crowdfunding Usage: Funds raised will be distributed by the platform if there is a $2 million dollar raise with 35% going to developing the platform and IT, 20% goes to marketing and sales, 15% will go to admin and operations, 10% for legal costs, and finally 20% for reserve and unexpected costs. The team also has plan if $10 million dollars are raised with a larger portion of the funds going to licensing insurer in this case.
Team Overview- Members and Advisers
The Black Insure team is led by Risto Rossar, with Bundeep Rangar, Chris Walliams, Mart Parve, Liina Laas-Bilson, Martin Magi, and many other people are also on the team. The team is advised by Buu Truong, Taavi Kotka, Ando Kivilaid, and a few other advisors.
Part 3: Useful Links (Further Research)