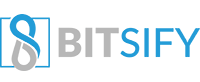 Bob's Repair Part 3 – Business Model
Standard ICO Report Structure:
Part 1: ICO Analysis (What is it about? What is the ICO intending to do? Describes what the platform is.)
Part 2: CROWDSALE ANALYSIS – DETAILS & TOKEN SUPPLY
Part 3: Useful Links (Further Research)
Part 1: ICO Analysis
Bob's Repair's ICO is coming to a conclusion at the end of April. Thus far, the 1st and 2nd article have dealt with the skill trade market and its inherent problems, Bob's Repair's decision to use the Steem Network, and how Bob's Repair will have lower costs for both customers and contractors.
But what exactly will allow Bob's Repair to generate revenue in the long run as a business?
The Bottom Line
Bob's Repair's service is essentially like an escrow, since it is the platform where two parties come to negotiate. The benefits of escrow services on the blockchain are many fold compared to the status quo.
Everything stored on the escrow service will be traceable on the blockchain and therefore tamper proof. This in includes the details of the agreement both parties arrived at – as well as the funds that one party has agreed to pay the other with. For this premium fee, Bob's Repair will charge a 1.5% fee on top of all funds that are held in escrow.
The company won't just stop at being a platform with merely escrow functionality. They will then leverage their pull on customers and contractors alike to offer other premium services like decentralized loans and insurance.
There is also an interesting property that the Steem blockchain offers. It pays those that build dapps on its blockchain, and this will also be an additional source of revenue.
Adoption Strategy
Bob's Repair plans to get adopted will be 2 prong. Firstly, it will try to gain traction among the centralized SWTP (the team's current platform) which has a user base of 50,000 contractors.
Outlining the clear benefits of how decentralization will lead to reduced costs will be the primary carrot that will undoubtedly draw interested. However, the reliability and immutability of smart contracts will definitely attractor customers and contractors who want a no-nonsense approach to finalizing transactions.
The 2nd level will be directing marketing efforts to the top 100 metropolitan markets in the USA. Bob's Repair has already compiled a target list for its marketing efforts.
BOB token utility
Token holders will in a way be subject to profit sharing. There will be quarterly buybacks using about 50% of the company's profits to purchase BOB token.
Therefore, BOB tokens are effectively securities and the team will ensure they comply with the SEC.
Our Main Sale is Live with up to a 20% bonus. Last couple days to participate. We have sold over 11,000 ETH worth of tokens. Do not miss your chance to participate! #blockchain #tokensale #mainsale https://t.co/coAccHrvpo

— BobsRepair (@BobsRepair) April 25, 2018
Part 2: Crowdsale Analysis – Details & Token Supply
Total​ ​token​ ​supply: 360, 000, 000
Token​ ​Type: BOB
Token Price: 1 ETH = 6000 BOB
Token​ ​Distribution:
50% Token Sale
20% Team
10% Legal
20% Reserve
Crowdfunding​ ​Usage: N/A
Thank you @Bitfilm for creating this great explainer video. Our mission is to make sure that every customer finds an honest contractor with real reviews and pricing transparency. At the same time, we will never charge advertising fees to contractors. Our Main Sale is Live! pic.twitter.com/2MEaxyO901

— BobsRepair (@BobsRepair) April 20, 2018
Team​ ​Overview​ ​-​ ​Members​ ​&​ ​Advisors 
Frideric Prandecki
Co-Founder, CEO
Management Student – Harvard University
Alexandre Prandecki
Co-Founder, COO, Management Student – Harvard University
Architected the development of the Skilled Trade Worker Platform
Brandon Kite
CTO, Univ. of Washington
Former Lead Developer at DragonChain and Senior Software Engineer at Walt Disney Company
Todd Conley
Co-Founder, CIO,
Microsoft, Vanguard, MBA – Technology Management – Univ. of Washington.
Evgeniy Tatarchuk
Senior Developer, API and CRM Development
Developing and testing the Skilled Trade Worker Platform (STWP) since 2014
Pavel Rubin
Blockchain & Software Developer
Mathematics and Electronics Graduate from Moscow State University. Data Scientist and Developer for Blockchain Ethereum contracts and live sports.
Alain Schoovers
Senior Front-End Developer
UX / UI Design & Interactive Web Development. CEO & Lead developer at Aseity Solutions.
Dr. Christina Czeschik
Market Growth Analyst and Strategy Consultant
MD with Board Certification in Medical Informatics. Information Security and Blockchain Analyst and Writer. Member of German Blockchain Bundesverband.
Roland Ericsson
Corporate Lawyer
Practicing corporate law in Nevada for over 40 years
Anna Tiurina
Social Media & Communication Manager
University of Western New Mexico
Advisors
Andrew Filipowski
Executive Chairman and CEO of SilkRoad Equity
Steven Sprague
Anders Larsson
Crypto Investor. Blockchain Advisor. Founder allcoinWiki. Telecom CTO.
Mark Friedler
Advisor, coach. Blockchain, crypto, SaaS, media/games, former startup CEO
Tomasz Jackowski
Ex-Director of Société Générale Bank
Vitaly Pecharsky
Head of IT Operations, Slickdeals.net
Greg Buchan
Systems Engineer, IT Security Solutions
Virtual Growth
Crypto Philosophical Entrepreneur
Monty Lapica
Founder, Coloma Ventures & Thought Division
Early Boykins III
Marek Lucek
It's great to see our community creating content about @BobsRepair! Check out this YouTube video! Posted an article, blog or video? Let us know so we can share it! together https://t.co/euxCdmc04Y

— BobsRepair (@BobsRepair) April 25, 2018
Part 3: Useful Links (Further Research)
Website: https://www.bobsrepair.com/
Whitepaper Summary: https://www.bobsrepair.com/docs/Whitepaper-summary.pdf
Whitepaper https://www.bobsrepair.com/docs/White-Paper.pdf
Twitter: https://twitter.com/bobsrepair
Medium: https://medium.com/@bobsrepair
Instagram: https://instagram.com/Bobsrepair
Facebook: https://www.facebook.com/BobsRepairCom/
Telegram: https://t.me/joinchat/Fh-GcxFg6rX3GP6G0Egumw
Bitcointalk: https://bitcointalk.org/index.php?topic=2589545