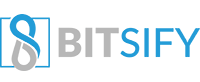 Bug Lab ICO Report – Cybersecurity Penetration Testing
Standard ICO Report Structure:
Part 1: ICO Analysis (What is it about? What is the ICO intending to do? Describes what the platform is.)
Part 2: CROWDSALE ANALYSIS – DETAILS & TOKEN SUPPLY
Part 3: Useful Links (Further Research)
Part 1: ICO Analysis
The Bug Platform is a decentralized blockchain project located on the Ethereum blockchain that will dive into the cybersecurity pentester testing market. Bug Lab will allow companies to find individuals and teams that can test their network security.
By 2022 a recent study showed that there will be over 1.8 million cybersecurity jobs that will go unfilled, and in 2018 $93,000,000,000 will be spent globally on cybersecurity.
The market for security is growing and the number of jobs is going down, bringing the demand for the limited supply of upper jobs.
This brings an excellent time for Bug Lab to enter the market and tackle a growing industry using blockchain technology as a competitive edge.
Problems in the market –
Cybersecurity can often be very expensive and for small companies, they often don't have a cyber security department. This means these companies have to wait for an actual breach to take a stance on a security problem, breaches are typically not found until hackers are exploiting it.
Regulation often takes a toll on these companies as well since they must have a certain level of security when dealing with personal data.
By 2025 there will be an expected 50,000,000,000 online devices around the world in circulation, which makes cybercrime only join on the incline, while cybersecurity is currently having many problems as a market.
Another problem in the market lies when security companies overcharge for the services and not deliver a fix for the security breaches.
Solutions to the problems in the market –
Bug lab connects testers, whether they are in a team or mass pentesters testers to companies who have provided the required forms. Once a company that needs the testing enters the platform they will be able to create a contest for users to try and fix the security breaches.
Different filters can be put on the content such as location, skill set and score.
Users who complete challenges will be given a rank so that companies can choose to hire the top users or allow a general population to work on the security. Users and companies will be able to chat with one another to fix the problems and obtain help.
Token Utility –
The native token (BGL) will be given out as a way to incentive users to do penetration work. Users who make leaderboards and are able to complete challenges will receive the native token in return for their work and will keep the users in the ecosystem.
In order to create a contest, the companies will need to use the native token. This means as more users and companies join the platform, the more demand there will be for the token which will allow the price of the token to rise.
The tokens will also be listed on third-party exchanges after the ICO, so that users are able to exchange their BGL tokens for more liquid coins like Bitcoin/Ethereum.
Part 2: Crowdsale Analysis – Details & Token Supply
Total token supply: 425,000,000
Token type:  ERC-20
Token Price:  $0.15
ICO Token Distribution:
40% – Token Sale
20% – Protocol Reserve
10% – Development
10% – Marketing
10% – Team
7% – Advisors
2% – Community
1% – Transaction Reserve
Team Overview
CEO – Reda Cherqaoui
Backend Developer – Alexander Belokon
Blockchain Developer – Youness Aamiri
Software Architect – Azdine Bouhou
Front end Developer – Konstantin Bditskikh
Full stack developer – Amine Bioudi
Marketing and Communications Manager – Dalal Cherqaoui
Advisors:
Herve Schauer
Alexander Reay
Douglas Shinsato
Part 3: Useful Links (Further Research)