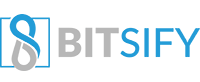 Carblox ICO Report – Decentralized Vehicle Ecosystem Technology
Standard ICO Report Structure:
Part 1: ICO Analysis (What is it about? What is the ICO intending to do? Describes what the platform is.)
Part 2: CROWDSALE ANALYSIS – DETAILS & TOKEN SUPPLY
Part 3: Useful Links (Further Research)
Part 1: ICO Analysis
Carblox is a decentralized vehicle registry that seeks to fix many of the problems in the ever-changing automotive industry.
It utilizes blockchain technology to better help users buy and sell vehicles in a trusted, secure manner.
It also will create a platform based on digital information about vehicles.
Currently, the automotive industry is polluted with corruption, fraud and untrustworthy salespersons.
Unfair practices run rampant and often times people experience issues when purchasing a new or used car.
Carblox is an emerging vehicle marketplace based on smart contracts and the blockchain.
It does not simply provide a listing for what cars are being bought and sold; it also provides valuable information on insurance.
Furthermore, since Carblox is based on the Ethereum blockchain, it comes with a level of transparency, privacy, reliability that many marketplaces fail to offer.
What is its Purpose?
The Carblox platform will be essential for creating and storing digital information about vehicles.
Many manufactures today fail to share little or any information about vehicles.
The information is referring to things such as: maintenance history; vehicle age; fuel consumption; mileage; engine size; additional installed equipment; owner history; incidents of criminal past (hijacking damage, etc.). Manufactures withhold much of this information from consumers.
However, this information is exactly what Carblox users seek.
The Carblox ecosystem will grow with each additional vehicle data information added to the system.
Participants contributing data to the ecosystem might include: insurance companies, car manufacturers, maintenance service stations, state vehicle registration authorities, etc.
Likewise, those contributing the data could receive the data as well.
Carblox allows users to see a complete vehicle history report.
Furthermore, this allows users to keep a close eye on potentially dangerous transactions.
Who Should Utilize Carblox –
According to the Carblox whitepaper, there are two distinct groups that makeup a typical Carblox user.
The first group being the participants that enter the information in the register.
These, as discussed above, might include vehicle manufacturers, insurance companies, maintenance stations, etc.
Subsequently, the other group are the participants absorbing the information from the register.
To contribute to the Carblox ecosystem and add data, the participant must be listed in a smart contract as a digital signature is required to validate the data.
The current system for sending and receiving vehicle data is unsustainable and needs a major overhaul.
That alone should be enough of an incentive to participate in the Carblox ecosystem.
Furthermore, if a person comes across a vehicle not "registered" in the ecosystem, that vehicle might have something wrong with it and thus can be avoided.
Carblox Features –
Carblox tokens will be used in a variety of ways.
Some things include: payment for use of the system, payment for fees such as vehicle registration, payment for access to the API, payment rewards for members supplying information to the ecosystem.
Token payment will allow users access to valuable analytic results and since there will be a constant demand its value will increase over time. Its goal is to make the entire car researching and buying process more effective and transparent.
Part 2: Crowdsale Analysis – Details & Token Supply
Total token supply: 100,000,000
Token type: ERC-20
Token Price: 7500CRX = 1 ETH
Distribution:
Pre-ICO Stage- 12%
Crowd sale Stage- 68%
Reserved for Later Use- 10%
Project Founders and Team- 8%
Bonus Program- 2%
Team Overview –
Members:
Alexander Bleck- CEO/Founder
Peter Keller- CTO/Founder
Sabina Ibragimova- Project Manager
Part 3: Useful Links (Further Research)
Site link: https://carblox.io/
Whitepaper: https://carblox.io/doc/Carblox_Whitepaper.pdf
Twitter: https://twitter.com/Carblox1
Medium: https://medium.com/@carblox
FaceBook: https://www.facebook.com/CarbloxOfficial