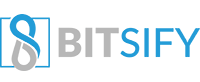 CDRX ICO Report – Trade the Global Securities Market
Standard ICO Report Structure:
Part 1: ICO Analysis (What is it about? What is the ICO intending to do? Describes what the platform is.)
Part 2: CROWDSALE ANALYSIS – DETAILS & TOKEN SUPPLY
Part 3: Useful Links (Further Research)
Part 1: ICO Analysis
The world of cryptocurrency has transformed the way finance operations work throughout the world. Today, the value can be stored digitally with the use of cryptocurrencies, which has spawned an exciting sector of the economy in which people day trade, swing trade, short, and otherwise profit off of the constantly changing cryptocurrency prices.
The ease of trading Bitcoin and other digital assets has become apparent for users and attracted many professional traders to the niche industry of cryptocurrencies which operate 24/7 versus traditional markets which open and close for trading.
The CDRX team wants to develop a solution which is as easy to trade as Bitcoin, only for the $600 trillion marketplaces of securities, equities, bonds, and derivatives. To do so, the team will develop and deploy the CDRX Exchange and allow users to purchase the platform's native token known as CDRX.
Let's take a closer look at the CDRX team goals and how they will deploy this exciting solution for the $600 trillion marketplaces of trading traditional assets.
The CDRX Depository
CDRX has put together an exciting plan to develop their exchange with the use of the funds raised during their ICO. The platform plans to deploy a Crypto Depository Receipts (CDR's) which will be native to the platform and allow for the issuance of a new variety of financial assets.
The platform will also help remove corporate action, allow fractional ownership of assets, and nearly completely eliminate transaction costs. A custodian trust will be issued on a blockchain which will allow for voting via smart contracts.
Furthermore, each CDR will represent a single share and thus can be traded in fractions or multiple shares. Finally, an exciting aspect of the CRDX platform is that the CDR's are already being tested today, a nice change of pace for the initial coin offerings available on the market today.
Regulatory Compliant Exchange
CDRX plans to develop a solution of trading traditional assets which is regulatory compliant. This will be a challenge for the team but an important value proposition to attract traditional and professional investors and traders alike. Furthermore, the team will deploy the solution through a dedicated marketplace which will allow for trades to be completed. The exchange will have exciting features to help attract traders as well.
These features include 24/7 trading which will operate via a high-speed matching engine. Furthermore, the platform will allow for global liquidity sourcing and low trading costs to ensure expansive markets are ready to meet traders' needs.
Finally, the team plans to deploy an API for their exchange platform which will be of enterprise-grade and allow for institutional and professional clients to utilize the CDRX platform.
A Team Built for Success
The CDRX team has an average of 15 years of experience in the financial services industry with experience from top banks such as Goldman Sachs, JP Morgan, Merrill Lynch, HSBC, and Standard Chartered.
With this experience, the team should be positioned well to service these large financial institutions as well as novice traders who seek to use the CDRX platform for trading. Finally, the team will work to deploy these solutions in a regulatory compliant manner which should help attract large institutional investors to the exchange.
Part 2: Crowdsale Analysis – Details & Token Supply
Total token supply: 400,000,000 Tokens
Token type: Utility Token
Token Distribution: The CDRX platform dedicates 50% of the total tokens minted to be offered for sale in its crowdsale, 40% goes to the founding team and second round investors, subject to lockup periods, and finally 10% will go to the first round of investors and ICO costs.
ICO Sale Phase: Presale
Token Price: 1 CDRX = $0.50 USD
Crowdfunding Usage: Funds raised will be distributed by the platform with 35% going to developing the platform, 22% goes to marketing and acquisitions, 12% will go to legal and regulatory costs, 8% for business development, 6% for sponsorship and research, 3% for community engagement, and finally 14% for operating expenditure.
Team Overview- Members and Advisers
The CDRX team is led by David Ward, with Matthew SPittle, Mohammed Hakeem, Thanh Nguyen, Zung Le, Thomas Sandberg, Ethan Low, and Wei Bing Lee is also on the team
Part 3: Useful Links (Further Research)
Website: https://cdrx.io
Facebook: https://www.facebook.com/cdrx.io
Twitter: @cdrxchange