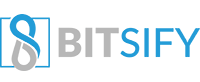 Chimpion Platform Report – All in One e-commerce
Chimpion (CHIMP) plans to deploy an all-in-one e-commerce platform with a built-in point of sale, digital wallet for the cryptocurrency, and fiat settlement system. The Chimpion platform will bring together the worlds of cryptocurrency and the popular consumer trend of online shopping.
The team plans to deploy a solution tailored for vendor's needs for a payment portal and through this process, open more vendors to accept cryptocurrency. With that in mind, let us dive in to take a closer look at the project.
Chimpion: The Future of E-commerce
The Champion platform aims to deploy a solution for shoppers and vendors to have one centralized solution for completing their purchases in cryptocurrencies. The platform will aim to provide vendors with an easy to use cryptocurrency payment portal. Furthermore, the platform will allow vendors to settle their cryptocurrency sales with a stable coin to ensure profits are not lost from the constantly changing cryptocurrency markets.
Unlike other e-commerce platforms, the unique attribute Chimpion presents is with the cryptocurrency friendly payment platform for vendors. Users can earn Banana tokens, the platforms native token which will provide utility to users once the platform launches, through a variety of different tasks online.

Ambassador program
Chimpion launched an exciting bounty program which is a great way to earn native tokens to the platform by completing a variety of marketing tasks. A few bounty tasks available include:
– Creating a video about the platform to earn a huge sweepstakes
– Join the telegram channel for Chimpion and earn 300 BNANA
– More bounty projects should be announced in the near future

The team focuses on developing marketing incentives for new customer traffic. This has been a popular method for generating market interest with new cryptocurrency projects

The Roadmap
As outlined in their detailed white paper, Chimpion has goals set forth a variety of goals to achieve their mission as a cryptocurrency payment process for businesses. The team plans to launch two dozen businesses to deploy their cryptocurrency payment platform by the end of quarter 1 in 2019, leading to over 100 partnerships in total.
Furthermore, the team will enter the Asian and European markets respectively in quarter 2 and 3 in 2019. By 2020, the team hopes to deploy a plugin for eBay migration, Amazon import, and inventory control features to their platform.

Token Distribution: The Chimpion platform dedicates 60% of the total tokens minted to be offered for the bounty program, 10% goes to the company's payroll, 7% will be dedicated to marketing, 15% for strategic partners, and 5% for the team and advisors.

Team Overview- Members and Advisers
The Chimpion team is led by Alex Arnaut as Chairman and Co-founder and Dmitrii Tiatkov as a board member and co-founder who lead an expansive team of 72 members. They also have advisors such as Igor Soshkin, Jimmy Song, Pavlo Volyk, and many others.

Total Supply: 100,000,000,000 BNANA

Useful Links (Further Research)