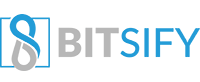 Clintex ICO Report – Blockchain-based Clinical Trial Management
Standard ICO Report Structure:
Part 1: ICO Analysis (What is it about? What is the ICO intending to do? Describes what the platform is.)
Part 2: CROWDSALE ANALYSIS – DETAILS & TOKEN SUPPLY
Part 3: Useful Links (Further Research)
Part 1: ICO Analysis
The world of healthcare is continually being progressed through new discoveries and scientific research.
One of the key components of new health care discoveries lies in clinical trials where a new process, drug, or procedure will be tested on a small sample of the population to learn how it affects humans.
Currently, the clinical trial process is extremely time-consuming and expensive task for companies to complete before bringing their drug or healthcare device to the open market.
The Clintex team plans to solve these problems with the application of data analytics, artificial intelligence, and machine learning.
To implement these solutions, the team will develop the CTi platform which is a distributed ledger platform for use during clinical trials within the healthcare industry. Let's take a closer look at the Clintex solution.
CTi Platform by Clintex –
The CTi platform will be the distributed ledger platform in which will enable clinical trials industry. The platform will empower clinical trials to be completed in an end-to-end manner in a decentralized manner.
Furthermore, the platform will allow clinical trials to make use of operational KPIs, predictive data analytics, and machine learning technologies.
The platform will enable clinical trial sponsors to be linked directly to one another while enabling up-to-date access to information and the ability to share knowledge with one another easier.
These features should help foster an environment of greater cooperation between each clinical trials, as well as their sponsors.
Technology Powered Clinical Trial –
The incorporation of new technologies into an old system of clinical trials should naturally bring about a more productive process. With the use of Machine learning implemented directly into clinical trial management, efficiency will become a higher priority and one which is more easily attained.
Furthermore, the open nature of the blockchain will empower testers to access clinical trial's which have taken place in the past and better inform researchers on the newest trends and insights. Even further, the platform will become fully integrated with auditable workflow management tools.
This should further increase the efficiency of researchers and allow them to complete more with less time than ever before. This will also allow for an increased record keeping system so that oversight can keep an immutable record of preventative and corrective actions (CAPA).
Finally, the platform will enable a clinical ecosystem that for the secure storage of data, privacy-oriented solutions and security with regards to platform shareholders.
Clintex DApps –
The team also plans to implement a variety of DApps (decentralized apps) which will help provide beneficial data insights while leveraging the technologies highlighted previously.
The platform aims to assist with not only clinical project managers but also with trial physicians, data managers, bio-statisticians, pharmacologist and clinical monitors.
First, the team will develop a CTi-OEM application which will help promote operational excellence on the platform.
The OEM application will allow for remote workers, clinical project managers and data scientists to work seamlessly with each other.
Another exciting DApp to be implemented includes the CDV application which will assist with data review through powerful visualizations.
Further, the PDA application will assist with combining all operational and clinical data into a centralized location which will enable easy predictive modeling to occur and identify hidden correlations across many datasets.
The team has a handful of other DApps as well they plan to implement to further provide value for clinical trials using the Clintex platform.
Part 2: Crowdsale Analysis – Details & Token Supply
Total token supply: 366,541,667 Tokens
Token type: Utility Token
Token Distribution: The Clintex platform dedicates 35% of the total tokens minted to be offered for sale in its crowdsale, 15% goes to the platform's pre-sale, 10% will be given to the strategic partners through a private sale, 10% for the management team, 10% for shareholders, 10% for team incentive, 4% reserved for advisors, 3% for referrals and bounty program and finally 3% for the Pharma Industrial Trials (testing).
ICO Sale Phase: Presale
Token Price: 0.1 USD = 1 CLX
Crowdfunding Usage: Funds raised will be distributed by the platform with 35% going to developing the platform, 30% will be dedicated to clinical and analytic development, 15% for marketing the platform, 10% for legal and accounting expenses, 8% for operational expenses such as admin, HR, or rent and finally 2% for ClinTex Research Grants.
Team Overview- Members and Advisers
The Clintex team is led by Neill Barron as Director of Clinical Data Analytics, Brendan O'Mainnin as Director of Operations, Dr. Samandip Dhesi as Medical Officer, Adrian Donoghue as director of Business Services, John McCabe as Head of Legal, the team also includes Edward Bruke, STanislav Shliakin, Dr. Sheraz Majeed, Ethan Diamant, Sean Flanagan and many others.
Part 3: Useful Links (Further Research)
Website: https://www.clintex.io/  
LinkedIn: https://www.linkedin.com/company/eclintex-ltd/
Twitter: @ClinTexCTi