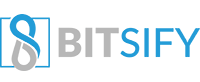 ClinTex ICO Report Part 2 – Blockchain Architecture Exploration
In our last ICO report concerning ClinTex, we talked about how the platform will utilize blockchain technology, data analytics, machine learning, and artificial intelligence to lower the costs associated with new medicines, while also improving delivery times to patients in need.
In this report, we will dwell deeper into the architecture of ClinTex, to better understand how the platform works.
Key Applications of the CTi Platform
The ClinTex CTi platform will strive to provide customers with quality and efficient clinical data analytics services.  To do so, the technology is based on four pillars, these being CTi-OEM (operation efficiency), CTi-PDA (predictive analysis), CTi-CDV (clinical data visualizations), and CTi-PRR (patient recruitment).
Operational Efficiency
The CTi-OEM module has been designed to provide users with a snapshot outlining all clinical trial progress. This allows medical professionals to quickly determine problem areas that require further attention.
Predictive Data Analytics
The CTi-PDA application works by combining all available clinical and operational data sources, in order to create a predictive modeling chart. In return, this will forecast possible issues before they happen and hurt the industry. For instance, the system can predict when and if a patient will withdraw from clinical trials, hence allowing the pharmaceutical company to reduce cost and time-delays via pre-emptive action.
Clinical Data Visualisation
The CTi-CDV application makes a medical review of clinical data significantly quicker and safer, as the process will no longer be done manually. With this in mind, it will enhance medical review by using a blockchain-based data outputs. This will reduce the number of issues that can affect the integrity of clinical trials and patient safety. Additionally, corrective actions can also be undertaken once the data is visualized.
Patient Recruitment and Retention
A successful medical trial is impossible without an efficient patient enrolment and retention system. Pharmaceutical companies that lack such an application can face low numbers of patients, thus not enough data to prove the drug's safety. Lastly, this leads to not receiving FDA approval. As such, ClinTex provides this service, thus allowing for more effective recruitment and retention of patients.
Apart from the pillars that have been outlined so far, ClinTex also offers a Risk-Based Monitoring Application, a Site Investigator Application, and a Vendor Management Application. These are to be intertwined with the other tools, to create an all-inclusive platform for the clinical trials industry.