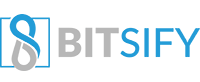 COTI ICO Report – Decentralized payment solutions platform for cryptocurrencies
Standard ICO Report Structure:
Part 1: ICO Analysis (What is it about? What is the ICO intending to do? Describes what the platform is.)
Part 2: CROWDSALE ANALYSIS – DETAILS & TOKEN SUPPLY
Part 3: Useful Links (Further Research)
Part 1: ICO Analysis
The Trouble with Decentralization
The blockchain revolution is championing a paradigm shift in financial reimbursement, spawning several cutting-edge solutions.
However, the difficulty associated with adapting this new form of currency for daily use by consumers and merchants has created a void that FinTech startup, COTI, is set to resolve.  
COTI is a decentralized payment solutions combining the best of traditional features and the secured, immutability of the digital system.
The platform aims to create a seamless, intuitive, and trustless system featuring trust-based mechanisms that protects both buyers and sellers, while driving down transactions cost to almost zero.
The platform will settle transaction with instant ease enabled by its capacity to process tens of thousands transaction per seconds.
The Solution Ecosystem
The platform's ecosystem is underpinned by three core systems. They are:
Trust Scoring Engine: An automated system that monitors and evaluates the interactions between buyers and sellers over time and assigns scores based on their transaction history.
The system is designed to create a trustless interaction between marketplace users, signal trustworthiness to counterparties, mitigate against fraud, and lower transaction fees for highly rated users.
Mediation System: In case of disputes on the network, the mediation system kicks in.
The system comprises of independent, crowdsourced mediators leveraging game theory and data science to maintain the integrity of the network and resolve the dispute fairly.
Currency Exchange: A bridge between the digital and fiat world. Currency exchange allows users to easily convert from one currency to the next without mediators, providing an instantaneous source of liquidity for the ecosystem.
The Solution Driver
Designed to overcome the scalability problems inherent in the current system, XCT is the native token that drives all settlements on COTI network.
It is the first cryptocurrency with built-in measures for protecting users against human errors and fraud.
The currency supports zero-fee transactions also serve as a means of collecting network fees for compensating mediators.
COTI team is also committed to creating a fully compliant ecosystem in order to eliminate the greatest barrier to mainstream cryptocurrency consumption, regulation.
They have designed anti-money laundering frameworks and will be adopting industry compliance standards.
They have also entered into dialogue with regulatory bodies for global synergy.
Part 2: Crowdsale Analysis – Details & Token Supply
Total Token Supply: Not Disclosed Yet
Token Type: Not Disclosed Yet
Token Distribution: Not Disclosed Yet
ICO Sale Phase: Not Disclosed Yet
Token Price: Not Disclosed Yet
Crowdfunding Usage: Platform development, Marketing, and Partnerships
Team Overview – Members & Advisors
Te Nir Gazit, CEO: A payments enthusiast, Nir has nearly two decades of experience in the payments industry.
He previously served as General Manager for PAY.COM, held senior product management roles at SafeCharge, Klarna and Dell, and was a Co-Founder of AnalysTrace, a B2C fIntech start-up.
Nir holds a B.Sc degree in communication engineering from Ben Gurion University and an MBA from Tel-Aviv University.am Overview – Members & Advisors
Adam Rabie, CTO: Adam is a digital currency expert and monetary enthusiast, and has been an advocate of Bitcoin's since its very early days.
Eyal Wagner, Head of Legal: Eyal is a legal expert with vast experience in Fintech, particularly in matters relating to regulation and financial services licensing.
ADVISORS
Sean Melnick, Advisory Board Member: Sean is the founder and Non-Executive Chairman of Peregrine Group, an international financial services group listed on the JSE.
Steven Heilbron, Advisory Board Member: Steven is the Joint CEO of Cash Connect, an automated cash handling business that he acquired as part of a consortium in 2013.
Part 3: Useful Links (Further Research)