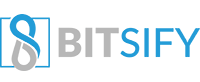 Countinghouse Fund ICO Report – Crypto Direct Hedge Fund
In our last ICO report concerning Countinghouse Fund, we talked about how the project is a foreign exchange direct hedge fund that uses a variety of techniques meant to force profit from market volatility, and the company's plans to introduce the same system to the cryptocurrency market.
In the second part of the report, we will talk about Countinghouse's key values, investment strategies and target.
The Key Values –
To kick things off, as part of their crypto approach, Countinghouse will continue operating with a list of key values, as part of their architecture. These values are meant to guide the company's approach when it comes down to investments, possible yield and the afferent risks. With this in mind, the values include, but are not limited to: providing high yield to investors by adopting new technologies, and actively implementing better algorithms; mathematical risk management meant to reduce risk and differentiate unsustainable funds from the profitable ones; crypto-trading viability for the long term, via the instant arbitrage trading system.
The Investment Strategy –
The main purpose of Countinghouse is to provide clients with sustainable profit on the cryptocurrency market. This can also be attained with a smart investment strategy. Based on this, the project operates via algorithmic trading, therefore 60% of the fund will be allocated to the strategy. Secondly, 30% of the fund will be used to power the double-sided arbitrage strategy, whereas the remaining 10% will be used for investments into crypto debentures, also known as loans alongside ICO investments, meant to ensure a safer, but also diversified fund.
Apart from the investment strategies, Countinghouse has also opted for a growth strategy. With this in mind, the process is as follows: The funds raised via the ICO, will be divided into a number of wallets and accounts. Exchange trading on multiple currency pairs will begin afterwards, followed by 1-sided arbitrage and 2-sided arbitrage. As the fund continues to grow, more complex arbitrage methods will be required for spreading transactions. Lastly, the platform will actively continue to increase the number of exchanges that are being used, to further increase arbitrage possibilities and reduce slippage possibilities.
Last but not least, Countinghouse will also adopt a principle of reducing natural human temptation for market prediction purposes. This means that the platform will avoid attempting to predict future market trajectories, but rather focus on short-term market movement, hence allowing Countinghouse to deliver more consistent profits to its clients.