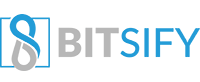 CRDX ICO Report Part 2 – Tokenizing the Equity Markets
The Blockchain Architecture of CDRX – Tokenizing the Equity Markets
In our last ICO report concerning CDRX, we talked about how the platform facilitates the tokenization of equity markets, and new token issuance, by providing a variety of asset-related services, including token-based dividend payments, or voting.
In this article, we will discuss the pillars upon which CDRX's market solution is based.
Crypto Depository Receipts (CDRs) and Crypto Shares
According to CDRX, crypto depository receipts alongside crypto shares represent a considerably better solution when compared to stock-type ownership. Via their platform, CDRX will improve dividends, voting, corporate actions, transactions costs, speed and transparency. With this in mind, dividends will be distributed via smart contracts embedded within the CDRs, whereas voting will also be possible via smart contracts. Corporate actions can be eliminated, and transaction costs will be non-existent, given the fact that there is no longer a need for transaction brokers. Thanks to blockchain integration, transactions are processed instantly, and all information is shared and secured on the distributed ledger.
The Exchange
To kick things off, GDRX will launch a non-securitised token-to-token platform for trading, which doesn't require approval from financial regulators. In the future, the platform will reportedly be expanded, so that it also includes services such as securitised tokens alongside token-to-fiat trading mechanisms. The exchange includes several protocols meant to make it highly efficient for institutional investors, such as a powerful security model, a high-speed matching engine, API, support for most crypto investment instruments, global liquidity sourcing, diverse order type support, document repository and more.
The CDRX ICO
To make the development of the platform possible, CDRX will be issuing non-securitised transaction tokens. It is important to point out the fact that the tokens have been given utility as well. Based on this, the GDRX token can be used to facilitate exchange transactions and the application of smart contracts for crypto shares and CDRs. Some of the other benefits that have been promised to token holders include the right to vote on release priorities for the exchange and token listings, discounts on trading fees, access to higher trading speeds, meetings with senior staff of the platform and more.
Based on everything that has been outlined so far, CDRX will attempt to provide crypto and token holders throughout the world, with a platform that supports smart contracts, and provides users with lower transaction costs, quick settlement costs, voting rights, and the elimination of most corporate actions.