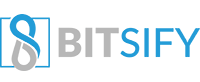 Crowd Genie ICO Report – Crypto-based Loans Asset Exchange
Standard ICO Report Structure:
Part 1: ICO Analysis (What is it about? What is the ICO intending to do? Describes what the platform is.)
Part 2: CROWDSALE ANALYSIS – DETAILS & TOKEN SUPPLY
Part 3: Useful Links (Further Research)
Part 1: ICO Analysis
Crowd Genie is situated in Singapore and provides an easy way for money borrowers and money lenders to interact on a peer-to-peer marketplace.
Using smart contracts, Crowd Genie will facilitate the transfer of funds between borrowers and lenders in cheaper, more cost-effective means than what is currently being utilized.
CGC will enact a "token-based lending" system to ease the money transfer process.
The Crowd Genie ethereum-based ecosystem uses a digital passport, which is unique to both the borrower and the lender.
The passport will contain verified information about both the individual as well as the asset being exchanged.
When combined, the passports go through a blockchain based transaction which completes the tokenized exchange between the two parties.
Blockchain provides a direct link between a borrower and lender, and offers a non-reversible transaction. It can be thought of as purchasing something in cash, but doing it online.
Key Features of Crowd Genie –
Crowd Genie has a number of key features that make it unique. It is the first provision fun launched in Singapore by a crowdfunding platform.
Agents provide security to the lenders on Crowd Genie. In cases of delay or default by borrowers, GenieShield is implemented to reduce the negative effect it can have on lenders. In order to receive capital, a company needs to be based in Singapore, and must be either an incorporated company or limited liability partnership.
Loan sizes range from $30,000 to $1,000,000. Loans are only approved for older, reputable companies; if a company was just formed it would not receive a loan.
Another feature is a credit scoring engine that evaluates each potential borrower.
This ensures a borrower is "worthy." Crowd Genie's directors directly invest in each listing so they have "skin in the game."
It also utilizes an escrow agent to safeguard members' money.
CGC Tokens in Practice –
CGC believes blockchain is the answer for new, low cost transactions.
The current, centralized system utilized by traditional financial institutions can be expensive.
The crowd genie ecosystem can fix this problem. Within the ecosystem, transactions will be conducted using CGC tokens.
Lenders can transfer tokens to an appropriate borrower. Each contract will be carefully recorded to minimize any chance a borrower defaults on payment.
It will be in the best interest of the borrowers to make on-time repayments as they are incentivized with spendable "credits".
Likewise, lenders can receive spendable "credits" for being active in the ecosystem and for speedy deal closures. These "credits" will be secure and tracked in the digital passport.
CGC Goals –
Capital development is an essential goal for CGC. Right now, it can be difficult and, often times, very expensive for borrowers to obtain capital.
CGC seeks to expand borders and provide capital access to borrowers that might not otherwise have an opportunity.
CGC will utilize blockchain to minimize fees and transfer that benefit to borrowers and lenders.
This includes the selling of many different assets- such as fleets of cars, group insurance, etc.- that are currently limited to large institutions.
A main goal of CGC is to provide capital providers more options than simply going with a financial institution.
Part 2: Crowdsale Analysis – Details & Token Supply
Total token supply: 120,000,000
Token type: ERC-20
Token Price: 400CG coins= 1 ETH
Distribution:
ICO- 83%
Founders- 5%
Marketing Expenses- 3%
Bounties- 3%
Distribution Costs- 4%
Management Costs- 2%
Team Overview
Members:
Akshay Mehra- CEO/Founder
Bikash Saha- Executive Director/Co-Founder
Wai Leong Wan- V.P. Operations
Anusha Anandan- Technical Development Lead
Joakim Holmer- Business Development
Advisors:
David Drake- Board Advisor
Petter Sehlin- Blockchain Advisor
Anders Larsson- Blockchain Advisor
Ruchali Dodderi- Chief Technology Advisor
Eduard Dzhamgaryan- Marketing & Crypto Advisor
Ravi Madhira- A.I. Technical Advisor
Part 3: Useful Links (Further Research)
Site link: https://www.genieico.net/
Whitepaper: https://drive.google.com/file/d/1um3ClBgZr0Uoh2h6dk01zXhE_hiE7FFa/view
Twitter: https://twitter.com/Genie_ICO
Telegram: https://t.me/joinchat/F9j7MhF-eb-t5SVPYptdyQ
Facebook: https://www.facebook.com/genieico/