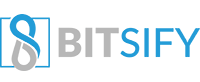 CryptalDash ICO Report – Worlds First Multi-Access Crypto Exchange
Standard ICO Report Structure:
Part 1: ICO Analysis (What is it about? What is the ICO intending to do? Describes what the platform is.)
Part 2: CROWDSALE ANALYSIS – DETAILS & TOKEN SUPPLY
Part 3: Useful Links (Further Research)
Part 1: ICO Analysis
First came the internet which made the sharing of data really easy, and it also paved the way for so many technological breakthroughs, one of which is the cryptocurrency via the creation of the blockchain technology.
The more people accepted cryptocurrencies, the more cryptocurrencies were created for various purposes.
With diverse cryptocurrencies in circulation, there was the need for a platform where these crypto coins could be exchanged for other cryptocurrencies and fiat currencies too.
While these exchanges solved the issue of creating a platform for cryptocurrency exchange, there are new problems to deal with including price manipulation;
Vulnerability to attacks due to lack of adequate security, expensive transaction rates, the inability for some geographical locations to gain access to these exchanges;
Regulatory policies for international exchanges, no transparency, no scalability, no flexibility etc.
All these problems make it really difficult for crypto users to make transactions on the exchanges, and this may be due to previous experiences where users have lost a lot of funds as a result of the laxity in the security structures of these systems.
Basically, a lot of exchange platforms are inefficient, with a lot of loopholes that should be checked and fixed, and this will further attract more users to the cryptocurrency community.
CryptalDash's Single Access Platform –
CryptalDash is a blockchain based cryptocurrency exchange that gives its users a credible Single Access Platform that is equipped with 3rd party cryptocurrency exchange order routing abilities. This makes it easy for a user to shuffle between exchanges effortlessly.
There are five main cryptocurrency markets that get linked by the platform, these include ETH, BTC, DASH, XEM, and XRP.
Traders have a variety of market choices to pick from, and as such do not have to leave the platform all day long.
There is also the availability of internal trading that allows the users of trading using the CryptalDash Exchange system, or a 3rd party platform if a better price is noticed online.
The CryptalDash platform comes with an intuitive user interface that is easy to navigate and transact effortlessly.
CrptalDash Platform Benefits –
The CryptalDash platform takes into cognizance product discovery and price while ensuring that the market and ecosystem is frictionless.
With the system users can subscribe to the platform, upload profiles (also portfolios and screens), begin trading on the CryptalDash platform and across 3rd party exchanges;
Get access to trading algorithms that are enabled by artificial intelligence, globally execute orders, enjoy settlements within the platform, and use CRD or fiat currencies to pay trading fees.
The CryptalDash exchange comes with a lot of features that make it a formidable force among its competitors, and they include: open API, distribute ledgers, smart contracts, digital signature etc.
Part 2: Crowdsale Analysis – Details & Token Supply
Total Token Supply: 1,000,000,000 CRD Tokens
Token Type: CRD
Token Distribution: 500 million CRD is allocated to token sale, pre-token sale gets 180 million CRD, founding team to get 150 million CRD, Phase 2 Pre-token sales will get 100 million CRD, Advisors 50 million CRD, and bounty program to get 20 million CRD.
ICO Sale Phase: Sale Ongoing
Token Price: 1 CRD = 0.01 USD
Crowdfunding Usage: Generated funds will be used in this manner: technology and improvement will get 45% of the tokens, 25% of the tokens will be directed at operations, while marketing will get 30% of the tokens.
Team Overview- Members and Advisers
The team members behind the CryptalDash exchange platform include: Amine Larhrib, Duncan Symmons, Iain Bell, Pieter Jan Bakhuijzen, Ruel Magpayo, Ninebeth Padojinog, Ruel Mindo, and  Hani Benyahya, among others.
Part 3: Useful Links (Further Research)