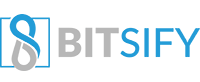 Crypto Trust Network ICO Report – Solving Crypto Fraud
Standard ICO Report Structure:
Part 1: ICO Analysis (What is it about? What is the ICO intending to do? Describes what the platform is.)
Part 2: CROWDSALE ANALYSIS – DETAILS & TOKEN SUPPLY
Part 3: Useful Links (Further Research)
Part 1: ICO Analysis
Since the cryptocurrency market is decentralized and ever-changing, there are going to security threats that arise and protecting ones' wallet and money is a top priority.
Using the CTN network, security and trust are a top priority.
CTN provides a platform to track fraudulent cryptocurrency transactions.
Using advanced algorithms and technology, CTN will spot high-risk transactions and provide crypto tech companies with the tools to make an informed decision on how to handle a potentially high-risk transaction.
This, in turn, will hopefully limit the number of unsafe transactions a company takes.
Why Choose CTN –
With the ever-increasing number of people and businesses getting involved in cryptocurrencies, there are increasing opportunities for hackers to steal money.
According to the CTN website, "More than 30,000 people have fallen prey to Ethereum related scams this year alone, losing an average $7,500 each for a total of $225 million."
CTN can help companies avoid potential hacks by offering data collection, backed by a machine learning engine.
With this information, CTN can utilize and algorithm to generate a "CTN Trust Rating". It gives a company an extra layer of protection and reputation.
CTN wants to eliminate any chance of a major hack/security breach from happening.
Fraud and theft occur every second of every day and the CTN platform can be another barrier of protection against harmful threats.
It wants to offer companies better protection which, in turn, offers better protection for their customers. Customers might be more likely to utilize their services if they know the company is actively trying to enhance its own security.
What Does CTN Offer –
There are 4 crucial components that make up the CTN platform. The first is a CTN Verified Address Book.
This basically allows users to prove wallet ownership. It essentially verifies them and allows them to view if another wallet is verified.
The second component is the CTN Trust Rating. It is essentially a wallet's "risk rating." There is a Trust Rating v1.0 and v2.0.
The third component is the CTN Blockchain Insight Engine. The Blockchain Insight Engine provides risk assessment data by consuming blockchain data.
The fourth and final component of the CTN platform is CTN's integration tools.
It's made up of all the tools and services that operate the other components of the platform, such as the CTN verified address book.
Who should utilize CTN services –
Blockchain focused companies would benefit tremendously from CTN services.
Companies seeking increased security within cryptocurrency wallets, exchanges, sale sites, or debit card platforms seek to benefit.
Now, with all the above being stated, CTN does not guarantee a person or company can get back stolen coins.
This problem is something that can, and always will be, difficult to solve.
It is simply hoping to create a network of trust rating systems with a strict verification process to better handle stolen/hacked issues in the future.
Part of why companies suffer money hacks are because they do not put in place preventative measures to ensure their transactions are safe.
They simply proceed with high-risk transactions from unknown sources. CTN can verify the transaction and minimize this risk.
Part 2: Crowdsale Analysis – Details & Token Supply
Total token supply: 15,000,000 CTN
Token type: ERC-20
Token Price: 1,000CTN = 1 ETH
Distribution:
Token Sale- 70%
Data supplier- 20%
Team/Advisor Incentive Program- 7.5%
Bounty Program- 2.5%
Team Overview
Members:
Jim Dowling- CEO
Will Finlayson- CTO
Daniel Whyte- Accounts, Admin
Nash Varghese- Accounts, Admin
Warrick Walter- Machine Learning
Alan Walter- Data Visualisation
Dylan Erskine- Data Analysis
Billy Barrow- Blockchain Specialist
Advisors:
David Drake- Strategic Advisor
Part 3: Useful Links (Further Research)
Site link: https://cryptotrust.network/
Whitepaper: https://cryptotrust.network/Content/whitepaper.pdf
Twitter: https://twitter.com/CTNCrypto
Telegram: https://t.me/joinchat/HjlHKg3kP28iZUv2fW69Aw
Medium: https://medium.com/@cryptotrustnet
Facebook: https://www.facebook.com/cryptotrustnetwork/?ref=br_rs