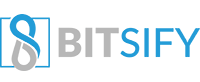 DataTrading ICO Report – AI advisors for novice traders
Standard ICO Report Structure:
Part 1: ICO Analysis (What is it about? What is the ICO intending to do? Describe what the platform is.)
Part 2: CROWDSALE ANALYSIS – DETAILS & TOKEN SUPPLY
Part 3: Useful Links (Further Research)
Part 1: ICO Analysis –
DataTrading provides a set of tools based entirely on artificial intelligence in stock and crypto markets. They claim that these tools are superior to traditional ways of trading.
The Average Trader
DataTrading profiles the average non-institutional trader. They do not have access to advance tools that involve machine learning, neural networks, and other tools that are branches of artificial intelligence.
This accessibility is also limited by the amount of research the layperson needs to do to be able to properly utilize these tools. Time and aptitude are just one of the huge barriers of entry for the non-institutional trader, and this is where DataTrading steps in.
Various Analytical Tools
DataTrader will provide an array of tools for use on its cloud platform.
Extracted from the DataTrader whitepaper, the following tools are to be avaiable on their platform;
screener of financial instruments;
trading advisor;
scoring of ICO/IPO;
open constructor of machine learning models;
quality control of machine learning;
a marketplace of trained machine learning models for use in market screeners, trading advisers,
scoring, forecasting, etc.;
external modules (integration with broker platforms);
blockchain infrastructure for transparency.
everything you wanted to know about blockchain but were afraid to ask – https://t.co/RPrSntFcrU #DataTrading #ICO

— DataTrading (@DataTrading_) November 3, 2017
Various components
Datatrading uses various components. While technical indicators are part of the package, they include machine learning, artificial neural networks, data mining and deep learning, fundamental analysis, news analysis, order book analysis, and machine learning algorithms.
Value created
In conventional trading, a trader uses a set of rules. That would include a certain set of technical or fundamental indicators depending on the school of thought they came from. More often than not, they are drilled from the start that maintaining a consistent strategy is the key to success in trading. So despite ever changing market conditions, they use the same strategy with the same indicators. They accept losses when strategies yield less than ideal results.
Artificial intelligence changes all this. For example, artificial neural networks find non-linear patterns in market trends and quickly adapt to changes. So the strategies adopted would not be rigid, but fluid and versatile according to market conditions. Data mining reveals secrets hidden in huge data sets that are impossible to be analyzed within a short time by the finite human mind.
Self-learning algorithms are also built into DataTrading's system. The power of these kinds of AI is illustrated in other industry. It brings to mind DeepMind's latest brain child, AlphaGo Zero AI, which consistently beats world class Go players. This is because of AlphaGo Zero's ability to train and play against itself for millions and millions of times. No human player could possibly undergo such training – the same human futility is overcome when applying artificial intelligence to trading.
and what do you do with your free time? https://t.co/PKFqtVQapw #DataTrading #ICO #TokenSale

— DataTrading (@DataTrading_) November 4, 2017
Part 2: Crowdsale Analysis – Details & Token Supply
Total token supply: TBA
Token type:  TBA
Token Distribution:  TBA
Token Price:  TBA
Crowdfunding Usage:   TBA
Team Overview – Members & Advisors  
Members
Anton Vokrug, CEO
Visionary person, business analyst, serial entrepreneur. Co-founder of DataHolding (DataProm, DataScoring, DataTrading), mentor on BigData and Blockchain technologies.
 Alexander Gandzha, CTO
Data scientist, Cybernetic scientist. Co-founder of DataHolding (DataProm, DataScoring, DataTrading), mentor on BigData and Blockchain technologies.
 Li Yongjin, Lead Partner
Entrepreneur, Candidate of Technical Sciences, Associate Professor. Expert in the field of investment, trade, business management.
Li YongGang, Lead Partner
Entrepreneur, financier, founder, expert in the preparation of companies with Chinese capital to enter the IPO of America and Hong Kong.
Dmitry Tomchuk, Managing partner
Founder of the investment fund Fison, a serial entrepreneur, co-founder of DataHolding (DataProm, DataScoring, DataTrading), mentor, financier, founder of financial theory 40/60.
Lena Khlevnaya, Business development
Co-founder of DataHolding (DataProm, DataScoring, DataTrading), mentor on strategic planning, PR and marketing.
Julia Chaschina, Development of international relations partner
Expert in international business, entrepreneur, translator, economist. Awarded the Order of Friendship of the Weifang City Administration for success in work, the Chilu Friendship Order of the Shandong Provincial Government for a special contribution.
Eugene Potemskyi, Data scientist, investment analyst
Expert in the field of investment and technical analysis, mentor on BigData and Blockchain technologies.
Roman Sobko, Head of marketing
Expert in digital marketing, worked with a large e-commerce marketplace Bitcoin enthusiast, Miner
Part 3: Useful Links (Further Research)