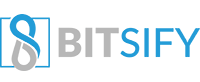 DataBlockchain ICO Report – Revolutionary Data Disruption Platform
Standard ICO Report Structure:
Part 1: ICO Analysis (What is it about? What is the ICO intending to do? Describes what the platform is.)
Part 2: CROWDSALE ANALYSIS – DETAILS & TOKEN SUPPLY
Part 3: Useful Links (Further Research)
Part 1: ICO Analysis
DataBlockChain.io, along with Media Direct, Inc. aims to develop the big data as well the level playing data by providing one of the most comprehensive marketing solutions to meet the needs of all the individuals and the business houses. DataBlockChain.io will also provide finest and robust interface between the business as well as the individual and other data sources. The back-end systems will always make sure that full confidence is available in terms of the data quality for the end user and transactional finality for the data providers.
DataBlock Chain incorporates critical information in the world like government information, industry, voting records along with credit bureau data. While Big Data has normally been available only to some of the big companies, DataBlockChain.io will lower the barrier for entry as well as expands our potential client base to include small, medium and large businesses around the globe as well as ICOs seeking data for their new ventures.
DataBlockChain.io will collaborate with a network of diverse data parameters which contribute to billions of data points from thousands of sources.DataBlockChain.io will always help in managing and help monetize the data helping those data partners to reach a broader audience of potential clients. When a client places an order on DataBlockChain.io that uses the data partners data both DataBlockChain.io, as well as the data partner, will get a percentage of the data that was purchased. The DataBlockChain.io approach will streamline as well as maximize profits for all parties involved.
ICO Objectives –
Some of the key objectives of the ICO are to empower Data Source Providers to provide access to their data as well as monetize it, to provide full transparency, traceability, and suitability to the data providers, to build confidence between the end user and data sources, to give Businesses as well as Consumers quality verified data and to give the End Users a simplified and easy-to-use interface with a quick payment system
ICO Solution –
The artificial intelligence industry is already set. At the core of the industry, there are three essential elements that develop forward: computing power, algorithms, and data. The cost burden of scaling on small and medium-size enterprises in the AI industry can be abolished toward product development. Machine learning as well as neural networks require large data sets on which to train; the more data, the more computing resources are needed. Such processes will take weeks or sometimes even months due to limits on data quality and processing power, which translate to higher costs for AI companies.
DataBlockChain.io will help in the data list industry by removing the unnecessary middlemen and create more efficient data sourcing and delivery process. DataBlockChain.io will build a unified User Interface to allow an entity to search varying and diverse sources of data for records that match their search query parameters. The parameters can range from geographic, demographic, psychographic and behavioral attributes. A single query would be able to span hundreds of sources and billions of records.
Part 2: Crowdsale Analysis – Details & Token Supply
Total token supply: 591,600,000
Token type: Utility Token
ICO Sale Phase: Pre-sale
ICO Distribution: The team has dedicated 40% of the token sale to go to locked company reserve, 30% to go to the token purchasers, 20% to the unlocked company reserve and 10% for the team and advisors.
Token Price: 1 DBCCoin = 0.12 USD
Crowdfunding Usage:  The team has dedicated 60% of the token sale to go to token purchasers, 25% to go to the team and advisors, 2% to the bounty campaign and airdrop  and 12% for the exchange and reserve.
Team Overview- Members and Advisers
The DataBlock Chain team is led by Scott Hirsch as CEO, with Jesse Brown as CTO, Sunny Rajpal as CIO, Dennis John as CDO, and Adam Mittelberg as CMO.
Part 3: Useful Links (Further Research)
Website:

 https://www.datablockchain.io/

Facebook:

 https://www.facebook.com/datablockchain/

Twitter:

@DBC_IO