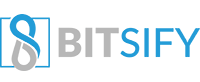 Debitum ICO Report – Borderless Business Financing
Standard ICO Report Structure:
Part 1: ICO Analysis (What is it about? What is the ICO intending to do? Describes what the platform is.)
Part 2: CROWDSALE ANALYSIS – DETAILS & TOKEN SUPPLY
Part 3: Useful Links (Further Research)
Part 1: ICO Analysis
It is often said that the best of us as humans is yet to come, and this philosophy rings true every time a breakthrough is made with another revolutionary idea that changes the way things are done.
However, for ideas to grow there needs to be an atmosphere that allows them to blossom, and key to the creation of that atmosphere is the availability of the finances bright minds need in order to bring the amazing idea to life.
Businesses, Entrepreneurs and geniuses alike with ambition often hit a brick wall whenever they intend to bring their dreams to reality in that the traditional banking system is less than supportive especially for individually run businesses, or those whose potentials are not accurately estimated by the banks.
The Debitum Network Lifeline
The Debitum Network is a decentralized blockchain based platform which seeks to liberalize the credits and loans industry. The network plans to make it a truly global one with no restrictions, borders or bureaucratic red tape.
Debitum is a platform that seeks to give business owners and people with bright ideas the chance to see their dreams come to life by giving them the credit lifeline they need in an open, secure, cost efficient, and highly fluid system.
The Debitum Network is a peer-to-peer loans platform, where a user can apply for a loan and get it granted to them by other fellow users at the other corner of the planet.
The Debitum Process
The process of the Debitum Network is pretty straight-forward and completely foolproof. The user who wants to apply for a loan puts out a request for a certain amount they are looking to obtain as credit, in a form of a Smart Contract.
The applicant also attaches a tokenized and completely verifiable collateral which stands as security for the lenders in case the borrower defaults paying their borrowed amounts, and then the request is broadcast.
If the user is looking to obtain for example $50,000 at a 10% annual interest, then a limitless amount of lenders can all gang up and put up the needed amount which is then handed over to the borrower to be paid back at an agreed period of time.
The Debitum Goal
Debitum seeks to see the end of the days where very hardworking people with concrete ideas and business plans get drowned out by an unsupportive system. It also offers its users the ability to put their excess cash to good use by helping another individual's dream come true.
The platform aims to do so while also putting all the safety measures on ground to ensure they don't lose a cent from defaulters using the collateral as a backup plan.  
In closing, the Debitum platform plans to establish a new standard for the digital banking world and hopes to open up financial endways for entrepreneurs and businesses to take advantage of in a secure manner. The platform will allow others to lend and support users within the network which are in need of a loan. The exciting new platform should help bring an increased standard to the new and expanding crypto industry.
Part 2: Crowdsale Analysis – Details & Token Supply
Total token supply: 400,000,000 Tokens
Token type: Utility Token
Token Distribution: Debitum has a crystal clear token distribution plan on the ground with 60% of all the tokens minted offered to the public for sale in its presale and ICO, 10% is given to its early adopters and those who help in its early marketing campaigns, with 15% each going to the founding team members and the platforms reserve account
ICO Sale Phase: Presale
Token Price: 1 ETH = 3750 tokens
Crowdfunding Usage: The Debitum Network plans to use majority of its raised funds in developing the platform properly till it achieves full functionality that will give bother lenders and borrowers the confidence that their investment and collateral respectively, will be safe. Other areas that will get funding are marketing, and hiring legal help for the platform.
Team Overview- Members and Advisers
The Debitum Network team is led by Martins Liberts, with Donatas Juodells as its other Co-Founder and head of partner relations. Others include Justas Saltinis, Mazvydas Mackevlclus, and Mart Lumen among others also on the team
Part 3: Useful Links (Further Research)