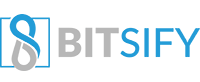 Digital Developers Fund ICO Report – DDF
Investing in cryptocurrencies and internet based assets is tough and risky, experience is vital and with money on the line, it's make or break.
Introduction to DDF
DDF is a 'fund' that will invest on cryptocurrencies and domain names, with quarterly dividends to share holders.
Today's ICO review will be based on DDF, and if it's worth our hard earned cash.
DDF ICO is LIVE! https://t.co/Kc0VSq4yDB #ico #ethereum #tokensale pic.twitter.com/DQweDX3CtO

— DDF (@DigitalDevFund) July 10, 2017
About DDF; History/Analysis Of The Fund
DDF is a legal 'fund' founded on Cayman Islands in 2010, as an open ended administered fund registered under the name "Domain Developers Fund".
DDF was originally created to take part in the exploding space of internet domains.
Recently, DDF has been renamed to 'Digital Developers Fund's to support their decision of opening up to the cryptocurrency market.
Fund Valuation, Past Revenue & Highlighted Earnings
DDF is currently valued at $3.3m USD, with a portfolio containing 1,540 premium domain names.
DDF has sold many premium domain names, most notably, cars.net for $170,000, and HowAreYou.com for $50,000.
DDF Tokens, Issuance & Dividend Payouts
With the recent decision to open up to the cryptocurrency market, DDF will be holding an ICO to distribute 247,500,000 DNT tokens, (Issuance Rate: 1 ETH|1000 DNT tokens).
2,500,000 DNT tokens will be reserved for 'internal usage'.
Unsold tokens from the ICO are to be sent to a burn address, essentially reducing total supply.
It is to be noted 15% of raised funds will be reserved in the form of BTC, ETH or cash.
Possessing a DDF token gives the holder a 'proof of membership' into the fund, in which the holder has a share in a dividend if profit is made.
Putting investors first, happy to bring more transparency with Crypto Audit. https://t.co/XGIGp9lwQe

— DDF (@DigitalDevFund) July 7, 2017
Dividends are to be paid in a quarterly manner, although, logically, if no profit is made, there will be no payout to holders for that period.
DDF Token holders will receive dividends through an Ethereum based smart contract, payouts will be in the form of Ether, seamless, transparent and secure.
Profit Payout Rate
As stated by DDF, 50% of total profit is to be distributed to token holders, minimum of 35% to be reinvested, and a varying performance fee, ranging from 0-15%.
Analysing The Profit Potential
Cryotocurrencies are still new (revolutionary) technologies, not mainstream or widely known as of yet (although it is to be noted cryotocurrencies are growing in popularity day by day).
The current MKT cap of all crypto coins is currently valued at $88 billion, no where near S&P 500, which topped a market capitalisation of $20 trillion in February 2017, following the so called 'Trump Trade".
The profit potential, if not obvious enough, is tremendous, and we believe DDF's choice of opening up to cryotocurrencies to be very wise indeed.
DDF Investment Plan
DDF plans to invest only in cryptocurrencies that meet the following prerequisites;
The cryptocurrency must be estabkished and listed on major exchanges, with a minimum market cap of 100$ million USD.
Supposedly this is done to keep risks to a minimum.
DDF also plans to invest in select ICO's, mining operations, OTC sales where a minimum of 5% discount is given in comparison to the lowest exchange price, 'Income producing domain names', and premium domains.
Conclusion –
Digital assets have enormous potential, with a high risk, high reward barrier.
DDF has shown both the experience and results with past digital assets and opening up to cryotocurrencies is a 'natural step' that will inevitably be taken.
We approve DDF in our eyes, but again this was a review of DDF not investment advice, the final call is yours.
Please join our official #Telegram group: https://t.co/scBn1XoniV #ico #ethereum #tokensale

— DDF (@DigitalDevFund) July 7, 2017
Subscribe to our mailing list below to be regurarly updated with new reports like these.
Useful Quick Links
ICO Page