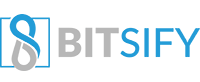 Dispatch Labs ICO Report – DLT platform for Dapp developers
Standard ICO Report Structure:
Part 1: ICO Analysis (What is it about? What is the ICO intending to do? Describes what the platform is.)
Part 2: CROWDSALE ANALYSIS – DETAILS & TOKEN SUPPLY
Part 3: Useful Links (Further Research)
Part 1: ICO Analysis
The world was transformed in 2009 with the advent of Bitcoin, the first of thousands of cryptocurrencies which entered the world since the first was created as a blueprint.
Today, we see new trends being built on top of the blockchain movement with decentralized apps being much of the craze in 2018. The development of decentralized apps has allowed a whole new generation of blockchain based solutions to be created.
The Dispatch team plans to build on top of this momentum with the development of a new DLT platform. The team plans to develop a solution which allows other DAPPS to be built on to of Dispatch while ensuring that the platform is fully scalable, extremely fast, and operating with zero fees.
They hope their platform will assist other entrepreneurs, coders, and developers to create the future of new technologically powered innovations. To do this, the team has planned a host of technical solutions which should empower Dapp developers on their platform to find success.
Finally, the platform has been presented as one with zero fees to utilize, a powerful feature to attract new users and developers to their platform.
Regulatory Compliant & The Best TestNet
Dispatch Labs plans to develop a solution for Dapps which will be fully compliant with existing digital regulations around the world.
The most common regulation is GDPR which was implemented by the European Union regarding web data.
Furthermore, the Dispatch team has already released a beta testnet of their platform which will allow developers to ensure their product is ready for the market prior to release. They've already launched testnet 2.2 and have plans to implement a mainnet within due time.
Their platform will include access to popular APIs which can be utilized to help create high profile Dapps. The team plans to build a full suite of services tailored toward decentralized apps which can leverage these tools to create more value for the world.  Let's take a closer look at some of the Dispatch tailored solutions.
A Rich Variety of Solutions
First, the team has been excited to share that the Dispatch platform will operate with zero fees. This should help attract Dapps which require a high volume of transactions and would be eaten alive by fees on other Dapps platforms.
Furthermore, the team wants to make transitioning from another Dapp platform as easy as possible.
With this in mind, they have allowed the Dispatch platform to backward compatible with the EVM (Ethereum Virtual Machine).
This should help garnish clients to the Dispatch platform with much more ease than requiring Dapps to build their whole application from scratch again to access Dispatch.
Also, the team plans to implement scaling solutions which should help attract more ambitious projects seeking growth with a high number of users.
Dispatch will implement a new consensus algorithm as well. Finally, the team plans to build a platform which is truly versatile. By this, Dispatch will extend the functionality of Ethereum smart-contracts to support accessing off-chain data.
This should allow custom properties per Dapps to function on the platform.
Part 2: Crowdsale Analysis – Details & Token Supply
Total token supply: 25,000,000,000 Tokens
Token type: Utility Token
Token Distribution: The Dispatch labs plan to distribute 42% of the total tokens minted to be offered for sale in its crowdsale, but the remainder of the information has not been made public yet.
ICO Sale Phase: Presale
Token Price: 1 DAN = 0.0050 USD
Crowdfunding Usage: Funds raised will be distributed by the platform have not been made public yet.
Team Overview- Members and Advisers
The Dispatch Labs team is led by Matt McGraw, with Zane Witherspoon, Diane Blattner-Kresal, Ivan Goldensohn, Patrik Wijkstrom, Zachary Fallon, Darin Kotalik, Shadan Azali, and many others also on the team. The team is advised by a handful of professionals such as Ran Neu-Ner, Will O'Brien, Tim Siwula, Andrew Segal, Jake Vartanian, and many others.
Part 3: Useful Links (Further Research)