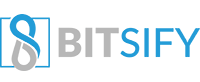 district0x – Paving a new path into a decentralized network of districts
The creation of Etheruem was amazing, it's a great cryptocurrency, but it's missing a few essential things, decentralized communities and markets are one such, and that's what district0x intends to solve!
Put simply, what is district0x?
district0x is a protocol that allows anyone to create a 'district', which can be anything from a market where people can buy and sell items to niche communities that talk about certain hobbies. Easy, fast, secure, and decentralized.
'Out Of The Box' Use Cases
District's team knows just how powerful their product is, and so they already have quite a few use cases up front;
ENS Bazaar: The ENS bazaar is a district that allows the creation of a 'peer-to-peer marketplace for the exchange of names registered via the Ethereum Name Service', minimising the risk of hacks and reducing a single point of failure (decentralized),
ETHLance: Proposed to be the first ever district created on district0x, ETHLance is the 'decentralized' version of Freelancer, allowing anyone to work in exchange for Ethereum.
Learning Curve
Of course, experienced developers can build upon district0x, essentially creating whatever they desire, but it's not just for them.
Even a person with no programming experience can still interact with the district network, creating communities, marketplaces, p2p centres and so on.
It's also highly likely there will be many tutorials to come to help beginners start creating amazing things atop of the network.
Stay up to date with the latest developments on the district0x Network. Introducing The District Daily: https://t.co/muVdaQjhBQ

— district0x (@district0x) July 8, 2017
Aragon Governance, IPFS File storage, and customisable Ethereum smart contracts
The best way to think about how a district operates is;
Aragon acting as the 'backend' of the district, in which all governance and decision-making processes will take place,
IPFS (Interplanetary File System) to store the district on a peer to peer network rather than a centralised server,
Customisable district-specific ethereum based smart contracts to help customise the district and allow it to run on the ETH network.
We are building the district0x Network to power projects such as Hive Commons. Enabling collective activism: https://t.co/r6iNkMCtyY

— district0x (@district0x) July 6, 2017
district0x's Roadmap
Roadmap subject to change, image credit to district0x.
ICO Overview
Tokens for sale
The district team will mint 1,000,000,000 DNT tokens through a genesis smart contract.
Contribution Period V0.1 Start & End Date
The first contribution Period will run through from July 18th, 2017 – August 1st or 48 hours after a soft cap is reached (soft cap is set to 10 million USD).
180,000,000 DNT Tokens will be reserved if the team feels the need for a second and third funding phase (140,000,000;40,000,000), and will only happen after key development milestones have been reached.
Founders Award
The district founding team will keep 200,000,000 DNT tokens vested for 2 years.
Advisors Award
15,000,000 DNT tokens will be awarded to advisors, which will also be vested over the course of 2 years.
Early Contributors Reward
5,000,000 DNT tokens will be reserved for early contributors vested over the course of 6 months.
Team Overview
It's resounding to see that districts team is filled with open and experienced people who have a strong background with cryptocurrencies and have a dream to bring district0x to reality.
Considering you made it this far I'm assuming you're interested in the project if so, click here to read district0x's Whitepaper which will go into much more depth than what we can cover in a blog post that is readable in 5 minutes.
district0x's ICO is starting soon, we wish the team good luck from the bottom of our hearts!
Useful Quick Links:
Github Repo
Bitcointalk ANN Link
Slack chat link
district0x's explainer video