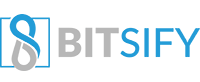 Divi Project ICO Report – Easy to Use Cryptocurrency
Standard ICO Report Structure:
Part 1: ICO Analysis (What is it about? What is the ICO intending to do? Describes what the platform is.)
Part 2: CROWDSALE ANALYSIS – DETAILS & TOKEN SUPPLY
Part 3: Useful Links (Further Research)
Part 1: ICO Analysis
The Divi Project aims to make cryptocurrency easier to learn and use.
Cryptocurrency can be hard to understand and hurts the overall adoption of the technology.
So the Divi Project aims to simplify every aspect of cryptocurrency including the security of it, sending transactions, and understanding verifications.
The hype around cryptocurrency has grown so much that a lot of individuals are interested in it but can't understand the complex technical jargon.
Smart Features –
Divi project will have a set of smart implementations to make it easier for users to interact with cryptocurrency which include smart wallet integrations, adoption from the community, master node system, smart money management, usability and education.
The smart wallet technology will allow users to connect addresses to photos and other input able information for easy verification of received/sent funds.
Since Divi is going to be easy to use, millions of new people will now be able to enter the cryptocurrency market and push the adoption.
As more people enter the market using the DIVX token, its demand will increase thus allowing the price to rise.
The master node integration will encourage users to hold their coins by offering a proportional token reward.
Divi will also offer different wallet integrations allowing users to better manage their funds. Different wallet accounts will exist such as a "checking" and "savings' account representing traditional money managing systems.
Being able to use the platform will be very important and associating businesses into the economy, so Divi will be creating business integrations and tools to attract companies to join the network.
A learning center will also be available to educate users on the new updates, and get more people on the platform.
How are the DIVX tokens introduced in the economy –
Within the master node, users will be given tokens for installing the program on their computer and updating and verifying the network transactions. In order to do this, users will need to hold tokens and will give an extra incentive to value the assets.
Users will also be given the opportunity to "stake" their tokens by putting them in a smart contract and locking them for a period of time.
This sort of implementation is mimicked through the traditional certified deposit financial holding.
The more tokens the user locks away, the more tokens the user will get as a reward. (Duration is also calculated in the reward system)
The DIVX tokens can also be used to buy products/services online and can be sent to individuals as payments. Divi is working at making partnerships with major stores to accept the token, so the tokens can be used to buy real world items.
Special Payment Integrations –
Within the wallet users will be allowed to schedule payments. If an upcoming payment needs to be made, a user can simply connect the address now and have the Divi wallet automatically pay the due when the time is selected.
Users can now participate in subscription based products/services, as a payment can be taken out of the user's wallet each money if selected.
This will allow streaming sites, or video game membership sites an incentive to accept the DIVX token.
If an employee or a independent contractor needs to be paid, the individual and select a "request a bill" which will send a notification that money is due.
If friends are sharing a service/product a "split" transaction can be made that will split the bill and automatically send the payment to the respected party.
For merchants, a "tax" option will exist that will automatically separate applied taxes on goods that should be sent to the government.
Users can also set money aside in a smart contract that will become available at a later date to help with savings.
Part 2: Crowdsale Analysis – Details & Token Supply
Total token supply: 60-80 million tokens
Token type: ERC-20
Token Price:
Phase 1:1 Ether = 500 DIVX + 30% bonus
Phase 2:1 Ether = 500 DIVX + 15% bonus
Phase 3: 1 Ether = 500 DIVX
Distribution:
35% Front End – Wallet, Dapps, Plug-Ins
15% Blockchain Development
35% Community, Adoption, Education Projects, Marketing
10% Operation and Services
3% Cyber Security, Bounties, etc
2% Legal
Team Overview –
Members:
Chief Executive Officer – Geoff McCabe
VP Design and Development – Michael Greenwood
GM & Lead Full Stack Developer – Nick Saponaro
Advisors:
Tim Sanders
Heidi Krupp
Toni Lane Casserly
Ramez Naam
Part 3: Useful Links (Further Research)
Site link: https://www.diviproject.org/
Whitepaper: https://www.diviproject.org/assets/files/wp-en.pdf
Twitter: https://twitter.com/diviproject
Telegram: https://t.me/joinchat/EAdiTQ3yZk_GkqU0IdG-Gg
YouTube: https://www.youtube.com/channel/UCihooU0crqQkBOvV0_lsRnw
Facebook: https://www.facebook.com/diviproject