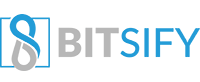 DRAGONGLASS ICO Report – World's first gamified cryptomining experience
Standard ICO Report Structure:
Part 1: ICO Analysis (What is it about? What is the ICO intending to do? Describes what the platform is.)
Part 2: CROWDSALE ANALYSIS – DETAILS & TOKEN SUPPLY
Part 3: Useful Links (Further Research)
Part 1: ICO Analysis
Remembering the game of snake in once-popular Nokia phones help shed more light to how Dragonglass platform for mining will be achieved.
It's like every level completed rewards with points, only this time the rewards are in cryptocurrencies.
The need to simplify how cryptocurrency mining are done is rather essential, as mining are the at the core of cryptocurrency existence.
Mining of cryptocurrencies are as tough as the traditional mining processes, only this time people don't come out of caves with dark dirt, but they do expend lots of resources in achieving cryptocurrency mining objectives.
Current Limitations to Crypto Mining:
There are many limiting factors that heighten entry barriers into the mining economy, as the process is quite sophisticated, so are the resources required to earn a decent reward.
Truth be told, the amount of money obtained from mining corps can only be achieved by high-end grade machinery and power.
By machinery, it refers to the computation and user level sophistication. The more pronounced method for crypto mining especially that of bitcoin still uses the PoW algorithm to achieve consensus.
This makes it a lot more unfriendly for non-tech savvy individuals.
Apart from a large amount of power the system sucks in, another deterring factor is the way consensus is achieved, how each block puzzle is solved which almost always feel competitive as it is the first system which is able to solve the task that gets rewarded.
This competition isn't like any other, as it does not really reward for task comparatively, moreover minor players;
The one with a 'backyard setup' – operating on a very low budget tend to lose quite too often because they can't afford to keep up with those having mining farms. 
Hence miners tend to always look for transactions with higher fees and attempt such and leave those of lower fees queued up.
At this point, it makes it difficult for mainstream adoption of such currencies for smaller transactional activities.
The result has a cascading effect down to the higher fee demand for the network.
In the end what we have is a complex technology whose resources are expensive to maintain, and require a certain level of sophistication to be handled.
There's nothing really decentralized about cryptocurrency then if they are limited by monopolistic operators, since only a few people can handle the task.
A Clearer Picture – Dragonglass' solution:
Dragonglass puts it better – "mining becomes unattractive, unaffordable and inaccessible to the common cryptocurrency enthusiast."
The team behind the Dragonglass project have set out to correct some fundamentally wrong foundations about cryptocurrency mining thereby lowering the entry barriers for newer participants and also paving a clearer path for mainstream adoption.
Using gamified mining experience, they want to make the process less boring and more exciting which can mean more rewarding too; after all, everyone loves to play some game.
The community will be built upon the backbone of the platform's token – the DGS – which becomes the mining utility tool (through the mobile game app) on the Ethereum network.
Technically there isn't any phone resource being expended, rather completing a level in the game suffices as a transaction being completed on the Ethereum network which rewards the gamer with a proportional amount of DGS tokens they had before the commencement of the game.
This solution, makes mining on the front-end more user-friendly and achievable, in the long run, there are a lot of possible multi-level mining applications with this kind of solution. An improved economic overlay of mining operations can be expected with technologies like this on the blockchain.
Part 2: Crowdsale Analysis – Details & Token Supply
The development team have already funded the project and have pre-mined the tokens that will be used on their platform.
The funds to be raised will be for further development and mass adoption of the platform.
They need a minimum of 30,000 Eth to achieve their objectives. Although, investor's identity may be required to be verified for investments about 20 ETH to fulfill KYC/AML obligations.
Total Token Supply: 1,111,111,111 DGS
Token Type: ERC-20
Token Distribution: All tokens would be sold.
ICO Sale Phase: Ongoing
Token Price: 1 DGS = 0.000027ETH.
Crowdfunding Usage: Not Disclosed
ICO Founding Team –
Mart Lume (Chief Executive Officer): – he is Slack's 1st employee with over 10 years' experience in the production of numerous consumer and enterprise software solutions.
Gleb Skibitsky (Chief Technology Officer): – polyglot software engineer, smart contract and game developer.
Justas Sireika (Chief Marketing Officer): – has over 7 years of experience in marketing, digital communications, and campaign strategy.
Jonas Navickas (Chief Creative Officer): – screenwriter, and local funkateer, has over 10 years of experience in writing random award-winning material.
Dmitrij Kovaliov (.NET developer): – likes to solve both software and hardware problems, interested in security and anonymity, responsible for developing Dragonglass application.
Lina Jasaite (Project Manager): – has extensive project management experience and team leading skills, gained while working in local and international organizations.
Part 3: Useful Links (Further Research)