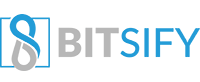 Earth Token ICO Report – Natural Asset Exchange Marketplace
Standard ICO Report Structure:
Part 1: ICO Analysis (What is it about? What is the ICO intending to do? Describes what the platform is.)
Part 2: CROWDSALE ANALYSIS – DETAILS & TOKEN SUPPLY
Part 3: Useful Links (Further Research)
Part 1: ICO Analysis
Unlike the decades that have passed, where there was hot debate on whether climate change was even real or not, the present world is very much at peace with itself as environmental awareness has spread as we came to the realization of the devastation climate change can cause on the planet if immediate action is not taken.
With this realization a lot of action from individual, to company and state levels have been taken with whole new industries such as the carbon trading and offsetting niche springing up.
But with an estimated potential value of over $120 trillion, the natural assets exchange market is struggling to take off as there is no framework, or seamless platform to give it the wings it needs to thrive in a world that is now very environmentally conscious.
The Earth Token Exchange Solution
Earth token is a blockchain based startup that seeks to finally provide the natural assets exchange markets a platform in which buyers and sellers of natural assets can meet and transact in an open, accountable, safe and ultimately convenient manner.
The Earth Token platform is an Ethereum based blockchain, in which buyers from any part of the world, can meet with sellers of natural assets and technologies, and transact without ever having to fear being cheated or buying a raw deal as the incorruptibility of the blockchain technology protects everyone and their interest as far as the environment wins at the end of any given deal.
The Earth Token Offering
Earth token will enable an industry with limitless potential and give those with the most environmentally conscious minds the chance to give their best back to Mother Nature, and know that whatever they invest does meet its intended target and ensure that the planet benefits from such investments.
A buyer for example can pay for a community in the Amazons to keep their forests intact instead of chopping them for timber and selling them, countries also have a sure way of knowing that no one doctors their carbon credits or emission records, giving sanity to an industry that is plagued with accusations of corruption.
Investors big and small can also have a direct means of putting their money into startups offering the most cutting edge innovate solutions to our climate problems.
The Goal
Earth token's main goal is to provide the one-stop solution for every environmentally conscious individual, company or country to transact on the growing natural assets markets. In a world where there is yet to be a fully sanitized platform for an industry that is worth trillions, Earth Token hopes to be the first to hit the ground running and take a huge chunk before other platforms smell the coffee.  
With this first mover advantage, the Earth token's platform should be an exciting addition to the cryptocurrency world.
Part 2: Crowdsale Analysis – Details & Token Supply
Total token supply: 1,000,000,000 Tokens
Token type: Utility Token
Token Distribution: The Earth Token platform plans to sell all the tokens it mints but divided into two kinds of sale. While the first batch of 50% of the total tokens will be freely offered for sale in its presale and ICO, the rest of the other half will only be offered in private to bulk buying individuals and companies in a privileged sale
ICO Sale Phase: Presale
Token Price: 1 ETH = 5200 EARTH
Crowdfunding Usage: The Earth token platform will use most of the funds raised in its public and private sale to further develop the platform to become a truly global one with unfettered access to users no matter where they come from. Other areas that will receive funding are marketing and further sensitization of people and organizations on the uses of the platform, with legal expenses and day to day costs of operation taking their own share of funding
Team Overview- Members and Advisers
The Earth Token team is led by Chairman and Co Founder Angus Rowe, with Co-Founder Leonard Harley leading its IT department. Other notable member include Allan Saunders, Wesley Carlson Peter, Newell, and Dennis Stone among others
Part 3: Useful Links (Further Research)