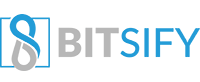 EOZ ICO Report – Artificial Neural Network
Standard ICO Report Structure:
Part 1: ICO Analysis (What is it about? What is the ICO intending to do? Describes what the platform is.)
Part 2: CROWDSALE ANALYSIS – DETAILS & TOKEN SUPPLY
Part 3: Useful Links (Further Research)
Part 1: ICO Analysis
There is so much power that innovation brings to a system, and with technological advancements, these innovations have proven to be of immense benefit to people.
Cryptocurrency's creation was as a result of innovation via the bitcoin system.
Bitcoin catalyzed market capitalization by increasing it to over a trillion dollars, and it is still growing exponentially.
Banking institutions, governments, and financial services are beginning to get interested in the great features that cryptocurrencies have, and are beginning to team-up with;
Cryptocurrency-based startups, to work with the blockchain technology and come up with better innovations that are of immense benefits to consumers.
However, it does not just end at coming up with just anything for the consumers, there are some problems that consumers want solutions to, problems like;
Platforms where users will have access to investment opportunities using both new and old cryptocurrencies, and platforms that take risk management, time consumption, and easy understandability into consideration while performing huge transactions.
These problems among others like security, transaction fees, fungibility, scalability, transparency, flexibility, and decentralization are issues that need to be tackled;
And dealt with effectively and efficiently. Thanks to the power of innovation, there is a platform that will take care of these problems and more.
EOZ Platform –
This is a decent blockchain-based cryptocurrency and financial system whose aim it is to create an avenue where lending can take place on a global scale within the EOZ marketplace.
There are structures put in place to ensure users do not encounter problems while investing in cryptocurrency.
This financial system ensures there are no borders when users interact with each other from around the world.
This invariably means that there are no geographical restrictions between the receiver and the sender, and there is guaranteed profit.
There is an integration of a system called Artificial Neural Network that is a function of the Blockchain, this contributes to the propagation of instant transactions.
Why EOZ –
EOZ has been in the market of dealing with cryptocurrencies for four years, and as such have the pedigree needed to be the choice platform for users.
With the integration of the Artificial Neural Network into their system, they have been able to achieve over 200% increase in stock market within a year.
The automated network has a systematic way of investing funds such that the user gets the highest returns with near-zero to zero risk.
This invariably means that profit-making from investments is not dependent on the overall performance of the crypto market.
EOZ is making moves to invest big capital while integrating with top cryptocurrency exchanges, in a bid to maximize profit and minimize risks for users.
This innovative system will make it possible for users to also lend their EOZ cryptocoins and get profits in return without trading, and this will be as a result of the system's use of the Artificial Neural Networks.
Part 2: Crowdsale Analysis – Details & Token Supply
Total Token Supply: 48,000,000 Tokens
Token Type: ICO
Token Distribution: Initial coin offering will get 25%, 65% of the tokens will go into minable, 5% for future development, 3% to the founders, and bounty gets 2%.
ICO Sale Phase: Sale Ended
Token Price: 1 EOZ = 1.35 USD
Crowdfunding Usage:

70% of the tokens for coin trading, 10% will go into development, marketing 10%, and operational expenses will receive 10%.
Team Overview- Members and Advisers
For reasons of anonymity, the team members behind the EOZ platform have not been disclosed to the public, for further enquiries, do not hesitate to visit their website.
Part 3: Useful Links (Further Research)