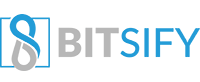 Eristica – Unifying Bets, Contests, and E-sports Competitions
Standard ICO Report Structure:
Part 1: ICO Analysis (What is it about? What is the ICO intending to do? Describes what the platform is.)
Part 2: CROWDSALE ANALYSIS – DETAILS & TOKEN SUPPLY
Part 3: Useful Links (Further Research)
Part 1: ICO Analysis
Eristica offers a way to provide transparency in online competitions that may constitute e-sports, lucky draws, or just simple contests. It aims to harness the immutability of the blockchain to assure participants of the fair and accountable nature of any contest hosted by the platform.
Trust issues
Betting platforms and services have been plagued by trust issues since the dawn of their conception. Trust might be reasonably solved in conventional betting platforms – but with guarantees come high commissions and fees and a very roundabout way of ensuring a fair outcome for all parties.
Democratization and Unification
Eristica's primary vision is to decentralize the entire betting, e-sports and online competition industry. It seeks to establish itself as the one stop platform for the industry.
Reduction of fees
By cutting out the middlemen (bookmaker and intermediator firms), there can be as high as a 20% reduction of overall costs.
While online services have succeeded in bringing down these fees further to at about 5-10%, Eristica will manage a further reduction to 3% and will aspire to lead the industry in setting this as the new standard of acceptable fees.
Eristica's Track Record
The platform has been in operation since 2015. As such, Eristica has a current user base of 1.2 million. Eristica also seems to show strength in garnering user attention; with an average of 13 minutes spend on viewing their content. This is about 50% more than the average user.
Eristica's Challenge Videos are particularly effective and popular – often receiving millions of views from new users. Their primary audience (and market specialty) has been young adults and youths. 64% of Eristica's current users are aged between 13-25 years old.
An Ecosystem for Quests
Challenges, bets, and dares. This is what Eristica is all about, and it seeks to built an entire ecosystem with a sound set of incentives around the platform.
This crypto-economy will be powered by the ERT token which will be a prerequisite of participation on the platform. This is very similar to how a casino works. Players will be required to exchange their fiat for the establishment's tokens.
Game API
Eristica is not just limited to internal use, but offers a game API so that game studios and developers may integrate their services into their very own platforms. Eristica estimates that this will open up access to the entire game industry (100 billion dollars).
What this means for FunTech
FunTech, a term coined to be analogous to FinTech or BioTech, represents the propagation of the internet in entertainment. Online video services like YouTube are an example of major FunTech players. Challenges have become part of pop culture.
Society has seen the internet craze of 'twerking' – a challenge with no apparent end goal, or the Ice Bucket Challenge which was done with victims of ALS in mind.
What Eristica does is to further revolutionize this industry by making gamification deliberate an in-built. They also seek to enable the ease of interaction among all participants of the challenge which may come from different parts of the globe.
Woot! 👏 Eristica is one of the top newest products on Product Hunt for Tuesday 😍 Go check it out, we're really excited ✨ https://t.co/x5mU4TW1Fx pic.twitter.com/CO8jctJeqU

— Eristica (@EristicaApp) December 26, 2017
Part 2: Crowdsale Analysis – Details & Token Supply
Total token supply: 687, 575, 392
Token Type: ERT
Token Price: 1 ERT = $0.02 USD
Token Distribution:
17% ICO
10% Challenge Fund
10% Eristica Team
83% ICO Organization
Crowdfunding Usage:
31% Research and Development
23% Content Creation
31% Marketing
15% Other expenses
Eristica is the #2 Product of the Day on @ProductHunt for December 26, 2017 https://t.co/yqaJfQ0jqm 😱🔼✨

— Akimov Nikita (@akimovnv) December 27, 2017
Team Overview – Members & Advisors 
Nikita Akimov, CEO, Founder of Eristica
Entrepreneur and marketing guru. Graduate of Mobile Only Accelerator (MOX) which is the number 1 startup accelerator in Asia. Winner of the startup competition Winter Capital & McKinsey. Ideologist for decentralization and Democratic Anonymous Organizations (DAO).
Andrey Sheludchenko, CTO Co-founder of Eristica
Blockchain evangelist with extensive experience in building networks architecture and cloud solutions for enterprise mobile platforms.
Advisors
Stan Larimer, Godfather of BitShares
William Bao Bean, General Partner @ SOSV
Michael Taggart, Founder of Cryptonomex
Evgeny Tchebotarev, Founder of 500px
Bitbollo, Bitcoin Foundation Italia
The Godfather himself posted our big news on his @steemit blog. Feeling proud of our team and excited to join the BitShares family. @_michaelx @bitshares @Bitsharestalk https://t.co/tmLBE2EVVL pic.twitter.com/8D5n58Hbcb

— Eristica (@EristicaApp) December 13, 2017
Part 3: Useful Links (Further Research)
Website: https://eristica.com/
One-pager: https://eristica.com/op/op_en.pdf
Whitepaper: https://eristica.com/wp/wp_en.pdf
Bitcointalk: https://bitcointalk.org/index.php?topic=2473473
Telegram: https://t.me/eristicachat
Twitter: https://twitter.com/EristicaApp
Github: https://github.com/Krishtopa/ContractEristica