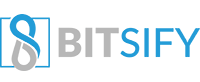 Essentia ICO Report – Interoperability and Data Protocol Layer
Standard ICO Report Structure:
Part 1: ICO Analysis (What is it about? What is the ICO intending to do? Describes what the platform is.)
Part 2: CROWDSALE ANALYSIS – DETAILS & TOKEN SUPPLY
Part 3: Useful Links (Further Research)
Part 1: ICO Analysis
Internet users all over the world crave one thing when using the internet, and that is ease of access.
People do not want to constantly have to deal with one form of internet restriction or the other.
However, one issue keeps coming up and trying to hamper easy access to different online platforms.
Identity data management is a really big issue and one that should be handled properly, as it gets tiring when a user has to go through the process of filling different forms on different websites with the exact same details.  
While going through the process of filling different form data requirements for different websites, it is possible to mix passwords up, and this is because different websites have varying password requirements.
This makes it easy for the user to forget passwords, and lose accounts in some cases.
Identity management is an important part of personal data management and should be treated with care because there are security implications that should be considered.
Over time, identity management systems have been introduced to help deal with the flaws identified, however, these systems are not failsafe, and as such, there is the need for a better and more efficient system that will tackle every problem associated with identity management.
The Essentia Solution –
Essentia is a decentralized modular data management and interoperability framework. The system consists of two major components, and they are: Essences and Synergies.
In Essences, users are in control of their own data and are able to link them over multiple services, using permissions, subIDs, and smart contracts.
Synergies, on the other hand, deals with the connectivity of the system, they are responsible for linking different resources, modules, and platforms together, to encourage interoperability.
The Essentia framework is modular, scalable, enables users to have full data ownership, supports different blockchain and can function across different devices, decentralized system, etc.
Essentia Details –
As an Essentia user, you are in total control of your own data (you are the de facto owner).
This means that for others to gain access to your data, both parties need to reach an agreement before access can be granted, and protection of the data and data owner becomes the responsibility of whomever the data owner grants access.
Because of its blockchain feature, you are the central and only entity in control of your own data, including whom you grant access to it, and how you use it.
Essentia is to be seen as a bridge between you and your interaction with the outside world, This system will help you oversee your data: medical records, social media accounts etc.
Part 2: Crowdsale Analysis – Details & Token Supply
Total Token Supply: Unknown, but hardcap is $32 million USD
Token Type: ERC-20 Ethereum based
Token Distribution: The coins will be distributed as follows: 46% of the coins will be for crowd sale, 18% will be for the team, the ambassador program will receive 5%, 10% will go to the masternodes, project reserve will get 11%, and the advisors will get 10%.
ICO Sale Phase: Sale Ongoing
Token Price: 1 ETH = 15,000 ESS
Crowdfunding Usage: There are no indications as to how they intend to distribute their tokens after sale, but for more information, please use the useful links down below.
Team Overview- Members and Advisers
Matteo Gianpietro Zago,

Mirco Mongiardino,

Vladimir Holubovych,

Alex Grek,

Artur Petrovych,

Nikolay Hryshchenkov,

Stefan Djokic,

Alex Pikuta,

Sergey Zaharov,

Roman Loboda, Aleksejs Petenko, Olga Trykush, Bedros Awanesian, Vlad Pushkar, Alexander Bezrodnii, Anna Kunytska, etc.
Part 3: Useful Links (Further Research)