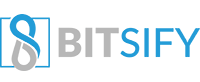 Faireum ICO Report – The Industry-level Public Blockchain
Standard ICO Report Structure:
Part 1: ICO Analysis (What is it about? What is the ICO intending to do? Describes what the platform is.)
Part 2: CROWDSALE ANALYSIS – DETAILS & TOKEN SUPPLY
Part 3: Useful Links (Further Research)
Part 1: ICO Analysis
Gambling and gaming are quickly becoming a multibillion-dollar business that continues to grow right alongside the internet. With the advent and popularization of mobile phones, the gaming industry again received a huge boost in access to potential users. Now billions of people around the world have access to thousands of games at the tip of their fingers with their smartphones. Despite this immense growth, powered by technological innovations, the same trend has not translated into success for the gambling industry.
With that in mind, Faireum hopes to solve this problem with a solution that focuses on establishing trust, security, and reliability for users accessing online gambling.
Faireum Solutions
Faireum is a blockchain based startup that seeks to change the iGaming and gambling sectors around the world. To do so the team will tackle problems players and service providers are currently facing. These problems vary and include withheld bonuses, account restrictions due to location, hidden fees, and even sometimes withdrawal issues. Furthermore, sometimes users face problems of having obscured limits, slow processing times for payouts, and risk of fraud, which can result in a loss of funds.
These problems can deter users from enjoying themselves online within the iGaming and gambling space. Furthermore, the team with Faireum will deploy solutions and platform features to help solve problems for service providers such as developers as well.
These features will include lowering the entry fees for the game developers and lower costs for running an online casino while also decreasing overhead. Furthermore, the Faireum platform hopes to increase server efficiency for these gambling operations, increase transparency, credibility, and the level of support for services and blockchain protocols.
The Faireum Platform
Faireum has developed an interesting platform to help with the list of solutions outlined just above. With this in mind, the team hopes to develop a paradigm shift within the iGaming and gambling sectors. To do this, the team will deploy a fully developed and blockchain based ecosystem with its own Dapps available to be built on the platform. The team will require developers using the platform to follow an internal set of rules to meet the company's requirements.
This should help with security and user-focused solutions aforementioned. Furthermore, the ultimate goal of the Faireum platform will be to remove the inherent risks associated with traditional gambling systems online through the deployment of a decentralized, transparent, and trust-based system.
A Platform with Realistic Features
Faireum also has put together a wonderful list of how their technologically powered solution will actually help the gambling sector. First, the team hopes to reduce the operational costs with developing and managing a digital gambling platform.
The team hopes these lower operational costs for developers will allow for users to enjoy higher payouts. Furthermore, the team will work to reduce the risk of fraud while also lowering the cost of user accounts and money management companies offering gambling services experience.
Further, the platform will also enable game developers to monetize their work while empowering them with an open ecosystem of 'provably fair' interoperable online casinos. Finally, establishing trust will be a top priority for the Faireum platform which includes deploying solutions for third parties to increase the truthfulness and transparency for service providers on Faireum.
Part 2: Crowdsale Analysis – Details & Token Supply
Total token supply: 1,200,000,000 FAIRC
Token Distribution: The Faireum platform dedicates 40% of the total tokens for the public ICO sale, 20% goes to the platform's reward funding pool, 10% will be given to the Pre-ICO sale, 10% for its team members and advisors, 10% for marketing, partnerships, airdrop, and bounty campaign, 5% for the founders, and 5% for the private sale.
ICO Sale Phase: Presale
Token Price: 1 ETH= 4 THRT
Crowdfunding Usage: Funds raised will be distributed by the platform with 35% going to marketing, 30% will go to development, 25% will go to operations and other expenses, and 10% will go to legal for licensing, fair cash offering, finance, and compliance.
Team Overview- Members and Advisers
The ThriveLabs team is led by Ishihara Yoshihiko, with Evan Dai Shore, Jixin Jin, Jun Fei Yap, Mykola Vdovychenko, Maxim Byakow, Valeria Boykova, and many others are also on the team
Part 3: Useful Links (Further Research)
Website: https://faireum.io
Facebook: https://www.facebook.com/faireumofficialpage
Twitter: @faireumofficial