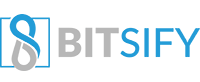 Farma Trust ICO Report – Efficient International Tracking System
Standard ICO Report Structure:
Part 1: ICO Analysis (What is it about? What is the ICO intending to do? Describes what the platform is.)
Part 2: CROWDSALE ANALYSIS – DETAILS & TOKEN SUPPLY
Part 3: Useful Links (Further Research)
Part 1: ICO Analysis
The Farma Trust platform is a decentralized blockchain project that aims to tackle the medical market by offering a platform for end to end tracking. This process will help make the tracking of medical products more efficient and faster, allowing the medical field to once again innovative.
Lots of regulations surround the medical field, however, Farma believes that with their platform and recording applications they will be able to comply with the local and national government regulators.
A recent study shows that 30% of all drugs are fake, which has to lead to millions of deaths every year, and so with the Farma platform, this epidemic can possibly be stopped with its new blockchain technology powered applications.
Problems in the market
The biggest problem in the medical market is the uncertainty of drugs, as 30% of all drugs in circulation are counterfeit. Most of these fake drugs are then sold to people with medical conditions that they are hoping to solve with the fake drugs, which in some unfortunate cases ends in death.
Most of the drugs that are purchased online have their address and identity hidden which makes it harder for authorities to catch the illegal sellers.
The reason that these online marketplaces exist, is because medical drugs often times cost a fortune and customers are not able to afford it. So these customers who can not afford their medicine, go online to find a cheaper deal.
Solutions to the problems
Farma Trust has built an application that is immutable and impossible to counterfeit data collected, making it the most effective and accurate way to trace medical drugs. This tracking will allow customers to be 100% confident in what they are buying as its origins can be traced.
Farma has also integrated smart contracts into their applications that will help with the verifying process that the local and national governments require, in order to pass a certain point documentation needs to be submitted to the smart contract.
Digital inventory and monitoring will occur for every single transaction making the deliveries and transactions reputable. Data that occurs on the blockchain will be encrypted so that personal data stays confidential and only privileged individuals such as Doctors can view it.
Artificial intelligence will be used on the platform to build smart data around delivery patterns and times, to build a better path of execution.
Part 2: Crowdsale Analysis – Details & Token Supply
FarmaTrust Token Utility
The native token will be used to access the information on the application, so people who want to access information that is collected and stored will need the native token. As more people use the application for its tracking purpose, the more demand there will be for the token and thus the more expensive the token will be.
Holders of the token can stake their tokens in order to earn more which will create an investor ecosystem. An exchange will exist to purchase and use the tokens, and third-party exchanges will also be contacted to list the token for more liquid coins like Ethereum or Bitcoin.
Token Distribution
60% Crowd sale
10% Team
10% Advisers
10% Partnership pool
10% Operations pool
Token Supply Details
Total token supply: 1,000,000,000
Token type: ERC-20
Token Price: 1 FTT = 0.05 USD
Team Overview
Chairman – Lord Anthony St John of Bletso
CEO – Raja Sharif
COO- Peter Bryant
CTO – Shahnawaz Aziz
Head of Implementation – Steve Mcavoy
Part 3: Useful Links (Further Research)
Site link: https://farmatrust.io/
Whitepaper: https://farmatrust.io/ (Downloadable)
Twitter: https://twitter.com/farmatrust
Telegram: https://t.me/farmatrust
Medium: https://medium.com/@farmatrust
Facebook: https://www.facebook.com/farmatrustchain