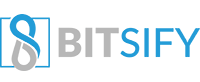 Flixxo ICO Report – Decentralised Social Sharing Platform
Current centralised networks are built upon a key mechanism, a liking mechanism, given by users of that network towards a given photo or video that interests them enough to give that video a like in respect towards the curators good effort. Flixxo describes the biggest flaw within the liking mechanism is its actual nature, where likes don't have a limited supply, thus meaning that those likes have ho intrinsic value.
Using the power of the blockchain, Flixxo is proposing a solution, to create a cryptocurrency/token that can be transferrable p2p,  and have a limited supply, describing it as the change between likes with no value to 'Likecoins'.
Cryptocurrencies Into Social Sharing Platforms
Introducing a cryptocurrency for liking content is a great idea, though users will now have to be aware that they must choose wisely what they truly like, giving Likecoins according to what content they do and don't like.
Users of the Flixxo community can only earn Likecoins by contributing towards the platform, and if appreciated by the platform's users, you will earn Likecoins back.
Since Likecoin his transferrable and has a limited supply, Likecoins should be able to be bought on secondary markets such as exchanges, allowing users who want to receive Likecoins without contributing towards the network, thus this secondary market gives Likecoin a real value.
Due to their transferrable nature, Likecoins can be gifted towards others, in exchange for doing one thing or another, or just as a gift in general.
What is @Flixxo? A new economy based on video distribution. Lend you device to the network and earn #flixx Join us! #blockchainment pic.twitter.com/i4mjbQA45K

— Flixxo (@flixxo) August 2, 2017
Implementing the Like mechanism into Flixxo
Videos contribute to more than 70% of current internet traffic, and so for Flixx to compete with Facebook and other media giants, Flixxo will implement their token (namely called Flixx) into their video distributing platform, where users can earn Flixx tokens by lending their storage and bandwidth to the network. This decentralised method abolishes current centralised issues concurrent with high fees, management and other centralised factors such as data manipulation and obstruction through a single point of failure.
Thus the Flixx token will be 'recycled' throughout the community where the community can earn by lending their storage/bandwidth or contributing to the network and getting Likes (which lead to earning Flixx tokens), or by buying Flixx on a secondary market. Then the community will then spend their Flixx tokens to consume content they would like to watch.
Therefore this decentralised way introduces possibilities never before seen, allowing Flixx to scale according to its audience through the natural flow of how the Flixx tokens operate.
On social economies retweeting makes you business partner cause you are helping reaching new audiences and monetize https://t.co/kc2BqEBpLY

— Flixxo (@flixxo) September 22, 2017
ICO Analysis – Details & Token Supply
Total token supply: 1,000,000,000 Flixx
Token type: ERC 20 standard
Fund Usage:
Price: To be announced. Fixed rate.
Pre-Sale Start: OCTOBER 13th, 2017 14:00hs CET, ends 30 days after.
Main ICO Sale Start: To be announced.
Read More:
Pablo Carbajo, our CTO at #WBFLondon, last stop of @flixxo premiere tour #blockchain #blockchainment #nomoreairports #backhome pic.twitter.com/TCILSijpRB

— Flixxo (@flixxo) September 25, 2017
Sharpe ICO Review | Hydrominer ICO Review
Useful Quick Links