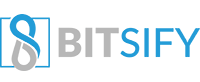 Foreground ICO Report – Decentralized Digital Advertising & Marketing
Standard ICO Report Structure:
Part 1: ICO Analysis (What is it about? What is the ICO intending to do? Describes what the platform is.)
Part 2: CROWDSALE ANALYSIS – DETAILS & TOKEN SUPPLY
Part 3: Useful Links (Further Research)
Part 1: ICO Analysis
Foreground seeks to improve online marketing and advertising ventures in a decentralized, secure manner.
In today's world there are often pricing issues in marketing. Some of these include expensive prices for marketing of material by an unsafe means.
Foreground offers solutions for these problems by providing a product that can reimplement trust in the marketing market. They look to reduce transaction costs via disintermediation using blockchain technology.
Foreground ICO Features –
Foreground is different than traditional affiliate marketing systems in that it features blockchain capabilities and a decentralization network.
Traditional advertising promotions cannot support a decentralized app ecosystem and cannot guarantee security.
Foreground uses Ethereum blockchain to easily integrate advertisements and promotions into decentralized applications.
On Foreground, there is an "open reputation" system. This separates Foreground from every other tool in the market in that advertiser and publishers' history of payments and transactions can be retrieved.
This is the first time there will be a reputation-based affiliate in this market.
In the world of advertising, Foreground is the only platform to allow for payments via a major cryptocurrency. This allows user's to make secure, transparent payments, and tying the success of Foreground to the success of Ethereum.
Foreground Tokens (DEAL) –
Foreground tokens (DEAL) can be used in a variety of ways within the Foreground ecosystem.
Tokens can be used as a way for advertisers to receive discounts on promotions created through the Foreground Decentralized Application (Dapp). Advertisers do not have to use DEAL tokens to receive promotions, but they are subjected to a nice discount if they do, and DEAL token promotions are featured more prominently than other promotions.
This means that if one advertiser uses Ethereum coins to fund a promotion while another advertiser uses DEAL tokens, the advertiser using DEAL tokens will have more exposure.
Another advantage to using DEAL tokens are that advertisers can save 80% on Foreground fees using the token. The fees on Foreground can run up to 5% so saving 80% of that can be a big deal and save advertisers a lot of revenue.
Foreground Solutions –
In today's affiliate markets, it is controlled by "middle men" and publishers and advertisers are often left "out in the rain."
Marketing information does not make it to the consumer, leaving advertisers and publishers out of profit. With Foreground, there is no middle man since advertisers and publishers are connected directly in a decentralized ecosystem. Every ad service on the platform will be in the form of smart contracts, making it safe and secure, without a threat from fraud.
Advertisers can pay publishers directly on Foreground via their incoming Ether transactions. This is possible because of relay addresses, which are contracts that can split incoming funds between publishers and advertisers. This allows for revenue sharing among affiliate programs, leaving the entire ecosystem satisfied.
The Foreground ecosystem facilitates the direct connection between advertisers and publishers, but keeps balance maintained equally between the two sides. Advertisers control which affiliates are allowed into their programs and each individual can decide who to do business with.
General
Part 2: Crowdsale Analysis – Details & Token Supply
Total token supply: 450,000 DEAL
Token type:  ERC-20
Token Price: 1 DEAL = 0.5 ETH
Distribution:
55% Development
10% Marketing
10% Contractors
10% Admin
5% Contingency and Other
Team Overview:
Founder and CEO- Rick Feiner
Technical Architect- Shane van Coller
Technical Architect- Sergey llin
Business Development- Scott Nelson
Designer- Michael Grandy
Part 3: Useful Links (Further Research)
Site link: https://foreground.io/
Whitepaper: https://foreground.io/whitepapers/foreground-whitepaper.pdf
Twitter: https://twitter.com/Foreground_Ads