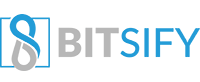 Forty Seven Bank Part 1 – Crypto/Fiat Banking Bridge
Standard ICO Report Structure:
Part 1: ICO Analysis (What is it about? What is the ICO intending to do? Describes what the platform is.)
Part 2: CROWDSALE ANALYSIS – DETAILS & TOKEN SUPPLY
Part 3: Useful Links (Further Research)
Part 1: ICO Analysis
Forty Seven Bank is looking to offer an ecosystem of interconnected financial services. Through a single access point, customers would be allowed to access all other banks accounts, crypto wallets, and investment tools.
Regulation: What is PSD2?
In their whitepaper, there is a fixation on how Forty Seven Bank seeks to be compliant with Payment Services Directive 2 (PSD2). PSD2 is a new EU directive that may drive the world toward decentralized banking services.
Implemented in January 2018, it breaks banks' monopoly on holding customer information from third parties. Third parties can now be privy to customer information via APIs if a customer wishes to share that information.
This allows Fintech companies (blockchain included) to enter the space with less resistance. This change is not new, and a bill was passed in 2015 and should be implemented by 2018.
Forty Seven Bank enabled by PSD2
By being a service that connects across all banks and cryptocurrency wallets, Forty Seven Bank will be able to build their service on top of data garnered from multiple banks.
To better visualize this, imagine an API that connects everything together. This is very akin to how Coinigy may connect to multiple exchanges and facilitate a variety of actions from users.
Token utility
Holders of FSBT tokens being top priority clients of the bank are going to receive annual rewards in FSBL tokens. In total Forty Seven Bank is going to spend 20% of its annual profit for loyalty program support and this amount will be distributed among FSBT token holders in FSBL tokens.
1 FSBL token is equivalent to 1 EUR in FSB's internal system. The share of that 20% that token holders will get will be dependent on how many tokens they hold with regards to all issued FSBT tokens.
For example, if Forty Seven Bank's annual profit is 100 million Euros, 20 million Euros will be shared. If a token holder owns 10% of all FSBT tokens, they will get 2/20 million Euros issued in FSBL tokens which can be spent in FSB's ecosystem.
This is interesting because the demand for FSBT tokens will be directly derived from actual revenue from the bank's business.
Community decisions
In the cryptosphere, ICO teams are often careful to specify that owning a token is not equivalent to being a shareholder in the traditional sense of the word. A token holder does not have shareholders' rights, and the team has no obligation to succumb to any demands.
Forty Seven Bank token holders will be able to vote on important agendas via the Ethereum blockchain; including whether to go forward in certain projects Forty Seven Bank has in mind. This is indeed an exclusivity that few projects grant to token holders.
Centralized Platform for Fintech companies
Forty Seven Bank represents the consolidation of customer data across banking services. As such, they will allow Fintech companies to offer financial services built on top of the Forty Seven Bank platform.  Owning FSBT tokens (a minimum of 1000) is a must, thus further driving demand and value for the token.
The API and platform is not the only selling point of FSB. Fintech companies may be drawn toward using the blockchain as a way to make transactions more efficient and cost effective (via smart contracts).
🔥 GIVEAWAY IS LIVE 🔥
Complete the tasks given and submit the form to participate

🚀 GIVEAWAY FORM: https://t.co/PZfgCCNDEf
🚀 RESPONSE SHEET: https://t.co/QIEHmOd7ON

For more info:
✔Join our ICO group – https://t.co/yPl8PaSmWi
✔Join our ICO channel – https://t.co/nthEkle3qU pic.twitter.com/ictGqnLKLN

— Forty Seven (@47foundation) November 28, 2017
Part 2: Crowdsale Analysis – Details & Token Supply
Token sale dates:
Round 1: 16 November – 16 December, 2017
Round 2: 17 December 2017 – 28 February 2018
Round 3: 1 March 1 – March 31 2018
Total​ ​token​ ​supply:  11 063 829
Token​ ​Type:  FSBT
Token Price: 1 FSBT = 0.0047 ETH
Token​ ​Distribution:
90% ICO
5% Founders
5% Bounties
Crowdfunding​ ​Usage: TBA
Our Co-Founder and CFO Mihails Skoblovs together with Lead Analyst Kristiana Stauere and advisor Morten Hansen have been participating RIGA COMM as a guest speaker talking about the future of banking in Europe – Video starts at 2:15 min: https://t.co/1QcpCBtA8h #ico #bank #crypto

— Forty Seven (@47foundation) November 16, 2017
Team​ ​Overview​ ​-​ ​Members​ ​&​ ​Advisors  
Aleksandrs Malins
Chief Executive Officer, Member of the Board
Igors Astapčiks
Chief Operational Officer, Member of the Board
Vladimirs Tomko
Chief Marketing Officer, Member of the Board
Mihails Skoblovs
Chief Financial Officer, Member of the Board
Aristoteles Vargas
Head of Financial Market Development, Member of the Board
Anton Azamatov
Chief Technical Officer
Edgars Abols
Chief Legal Officer
Lilija Kovaļčuka
Art Director
Jevgenijs Lesevs
Head of Internal Audit
Vitalijs Grundsteins
Project Manager
Kristiāna Štauere
Lead Analyst
Nana Zhang
Community Manager (Asia)
Advisors
Evgeny Bezgodov
Chief Operational Officer, Deiteriy
Alexander Chernyakevich
Chief Technical Officer, Scand
Morten Hansen
Head of Economics Department, Stockholm School of Economics in Riga
Dmitry Dudin
Head of Products and Services Development Department, XB Software
Rinat Arslanov
Chief Executive Officer, Revain
Artem Kushik
Business Analyst, Crédit Agricole CIB
Igors Danilovs
CFA, Senior Portfolio Manager, Swedbank
Jevgenijs Plams
Blockchain Developer
Inna Krievane
Financial Analyst, Argus Vickers
Eva Iova
Creative Director, IOVA
Steven Coogan
Mortgage Advisor, Madison Carter Finance
Want to know more about our ICO, things we've been doing recently and why Bitcoin Exchange Guide marked our project as worthy and safe for investment – read our new blog post!https://t.co/lKCKrlYfGQ#ico #tokensale #bestico #bank #ivest pic.twitter.com/7J97zYenJ6

— Forty Seven (@47foundation) November 16, 2017
Part 3: Useful Links (Further Research)