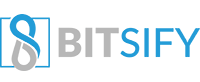 RainCheck ICO Report – Influence & track online product discovery
Standard ICO Report Structure:
Part 1: ICO Analysis (What is it about? What is the ICO intending to do? Describes what the platform is.)
Part 2: CROWDSALE ANALYSIS – DETAILS & TOKEN SUPPLY
Part 3: Useful Links (Further Research)
Part 1: ICO Analysis
The digital world continues to erode the offline world affecting retailers in brick-and-mortar locations more and more each passing day. With this, the need for consumers to access offline goods such as clothing, food, or other offerings from retailers is just as important as the digital revolution.
The future of e-commerce will depend upon the development of platforms which will be able to service digitally inclined shoppers with tangible products. To assist with these changes in the retail world, RainCheck has been in development since 2014 to allow for easy online-to-offline (O2O) transactions to occur in a seamless manner.
The platform aims to connect consumers who research their shopping prior to going to a local store to complete the purchase.
To do so, the team has developed an exciting mobile platform for both consumers and retailers to interact and transact with RAIN tokens. Let's take a closer look.
The GetRainCheck Shopper Experience
The digital world continues to dominate the consumer shopping experience and is only poised to become more popular as the internet spreads further around the globe. The internet should be adding over 2.5 billion new users in the next decade and with this immense growth, many are creating solutions today that will benefit users tomorrow.
The GetRainCheck team plans to take advantage of this growing trend through the value proposition presented by their digital loyalty platform.
The platform will enable better analytic data to be collected for retailers, while also enabling consumers to benefit from the platform's development as well. Retailers in a brick-and-mortar location will be able to tap into a larger audience and take advantage of the expanding e-commerce trend.
With this Retailers should be able to better tailor offers to consumers looking for similar goods and services online but have not completed a purchase since many consumers still prefer to shop in-person while researching online beforehand.
Through the increase in data, storefronts should become better equipped to handle the needs of consumers while competing with the competitive digital e-commerce world as well.
Customer is King
The platform will also offer loyalty points to consumers who frequent a particular store.  This should enable the GetRainCheck platform to attract customers to their platform with ease. Further, the digital solution will help by eliminating the need for loyalty cards.
Retailers will also benefit from this digital loyalty program with more analytic information available to them regarding their customers.
The team plans to implement a decentralized cross-platform solution powered by RAIN tokens which will enable users to combine their loyalty points and transfer them with use of the platform's native token.
The tokens will be based upon the Stellar platform, allowing for rapid transaction times, a perfect solution needed for the microtransactions which will take place on the GetRainCheck platform.
Finally, the solution will aim to provide consumers with the opportunity to transfer their tokens for goods and services, transfer the asset at any time, monitor their reward points, and still operating with fast and low-cost transactions.
Part 2: Crowdsale Analysis – Details & Token Supply
Total token supply: 2,000,000,000 Tokens
Token type: Stellar Utility Token
Token Distribution: The GetRainCheck platform plans 35% of the total tokens minted to be offered for sale in its distribution pool, 25% for the Rewards Pool, 15% goes to the Strategic, 10% for the community, 5% for the bounty program, 3% for the option pool, 5% for the team, and 2% for advisors.
ICO Sale Phase: Presale
Token Price: 0.04 USD = 1 RainToken
Crowdfunding Usage: The team does not disclose the user of crowdfunding.
Team Overview- Members and Advisers
The GetRainCheck team is led by Co-founder and CEO Cameron Wall, Co-Founder and CTO William Lin, Petere Bremner as Chief Strategy Officer, David Henderson as Project Delivery Manager, Maddison Bremner as Marketing, Cathy Wang as Finance, as well as Enrico Tam, Laura Doonin, Bob Lu, Mitchell Pham, Aaron Smith, Bill Kemmery, Lester Miller, Danny Naidoo as well as many others are on the team as advisors.
Part 3: Useful Links (Further Research)