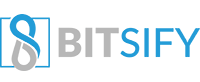 GG World Lottery ICO Report – Fully Licensed Online Lotteries
Standard ICO Report Structure:
Part 1: ICO Analysis (What is it about? What is the ICO intending to do? Describes what the platform is.)
Part 2: CROWDSALE ANALYSIS – DETAILS & TOKEN SUPPLY
Part 3: Useful Links (Further Research)
Part 1: ICO Analysis
The digital world fueled by technology continues to erode old ways of operating and bringing in a new era of improved systems. The internet has transformed communication, finance, and many other industries. With this in mind, the GG World Lottery team plans to take the power of the internet to revamp lotteries around the world.
To do so the team will implement a blockchain solution, one of the latest technologies to sweep across the digital landscape.
The GG World Lottery team believes the advancements in blockchain technology from the original, Bitcoin, will enable their platform to bring more trust to the lottery. Therefore, also bringing more users to the lottery system.
Furthermore, the team has put together an exciting set of achievements for the project despite only being in their ICO pre-sale currently.
These include an experienced team to develop the project, technology and marketing solutions, and finally nearly a dozen countries have signed agreements with GG World Lottery so they can operate legally compliant lotteries in these countries.
A Project and Team Built for Success
GG World Lottery also has a team with experience in the lottery industry. The CEO, Mark Hutchinson previously was a founding member of the State of Lotto in America, which eventually became the popular game, Powerball. This has led him to have experience with 25 different lottery startups in his career.
The plan with Mark's leadership will be to deploy multiple national lottery systems which are online based to service markets in Africa, South America, and Asia. Further, the team will develop other aspects to their program to attract a larger audience.
For example, they plan to deploy a global TV show which will enable the lottery to be taken a step further and garnish more attention.  Each month, the team will select one participant for a bi-annual TV event.
The hope is that these contestants will become celebrities in their own right for appearing on the lottery event. Furthermore, the contestants will have a chance to win a multi-million dollar jackpot
Technology & White Label Services
The GG World Lottery system will benefit from the implementation of blockchain technology. This will allow a more transparent and certified lottery system. GG World Lottery also plans to deploy a white label service which will enable others to access their software and spread their service offering under a different brand.
White labelling a service means operating the service for another company, under their own brand while sharing in profits. These sales and marketing tactics has been a great tool used in the past by service provides to allow for a larger reach of potential users.
The software which is available for white label purchase can be found on lottopark.com or lottomat.com which are already two big partners signed up for the program.
A Licensed Service
The GG World Lottery team has taken extensive time to establish the proper licensing needed to operate a lottery across twelve different countries.
As of November 2nd, the team has noted the importance of working with governments to successfully launch their digital lottery platform. With this, the announcement of 17 governmental licenses should be seen as a big step in the right direction for the advancement of the GG World Lottery platform.
While the team is yet to announce where these licenses were issued or what exactly the 17 licenses will be used for, they have noted more announcements will come in the future and still is a positive sign for the overall project.
All and all, the team has created a  powerful service offering to expand the fun and exciting gambling niche of a lottery.
Part 2: Crowdsale Analysis – Details & Token Supply
Total token supply: 500,000,000 Tokens
Token type: ERC20 Token
Token Distribution: The GG World Lottery dedicates 75% of the total tokens minted to be offered for sale in its crowdsale, 20% goes to the platform's team and general bounty, and 5% will be given to the affiliate system.
ICO Sale Phase: Private Sale
Token Price: $1 = 1 GGC
Crowdfunding Usage: Funds raised will be distributed by the platform with 25% going to marketing costs, 15% goes to development of the platform and technical and certification costs, 5% will go to retailer acquisition, 10% will go to professional services, 20% will go to staff costs, 2% for premises, 10% for the first draws prize coverage, 5% for travel and subsistence, 4% for legal costs, and 4% for training, entertainment, general operating costs, telephone and communications.
Team Overview- Members and Advisers
The GG World Lottery team is led by Mark Hutchinson, Wojciech Lysak, Tomasz Klapsia, Daniel Dwoark, and Damian Potyralski are also on the team. Norbert Radoki, Jonathan MIllet, Evgeny Grishakov, Ciprian Filip, Vin Foresta, Dr. Alberto Alexander are on the team as advisors.
Part 3: Useful Links (Further Research)
Website

: https://ico.gg.international/

Facebook:

https://www.facebook.com/gg.international.ltd

Twitter

: @gg_int_ltd