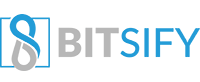 Giftcoin ICO Report – Worlds First Charitable Giving
Standard ICO Report Structure:
Part 1: ICO Analysis (What is it about? What is the ICO intending to do? Describes what the platform is.)
Part 2: CROWDSALE ANALYSIS – DETAILS & TOKEN SUPPLY
Part 3: Useful Links (Further Research)
Part 1: ICO Analysis
The blockchain technology may have more than its fair share of criticisms from big banking executives and other financial industry establishment figures. However, there is one thing that no one can take away from it, which is that it still remains the fool-proof, sabotage-proof and completely incorruptible piece of technology that has ever been made by man.
In the area of moving finances, there is always that apprehension by the sender that their money might not reach its target destination, and this concern is even more pronounced in the field of charitable causes which for years have been marred by allegations of massive siphoning of desperately needed resources which never reach their intended targets.
The Giftcoin Solution –
Giftcoin is a blockchain based startup which seeks to sanitize the charitable funding scene and rid it of all the mess it seems to grapple with which so far seem intractable.
Giftcoin seeks to provide a platform specifically for those with a soft heart to give to the less fortunate wherever they may be in the world and be rest assured their funds reach their desired targets. Some of the unique features and benefits Giftcoin seeks to provide include
A Painless Giving Technique. Giftcoin employs a very innovative way of amassing the money that one intends to give to their favorite charity causes, by rounding up one's daily purchases to the nearest dollars. It takes the cents left and tokenizes them, which are then accumulated over a month to be sent directly to the charity cause of the user. With Giftcoin the giver feels no pain or stress whatsoever from their giving
A Verifiable Transfer of Funds: The crux of what Giftcoin seeks to provide to users is in the veracity that every cent given by the user reaches its intended target. This is done simply by using the openness of the blockchain technology where the giver can easily track and ensure their payments reach those they intend for.
A Limitless Giving Opportunity: Unlike conventional methods, giving charity with Giftcoin is not restricted by borders or bureaucratic red tape. The decentralized nature of the blockchain technology ensures that the money users want to send will reach their intended target wherever they might be in the world. Now the user can directly donate to any charity cause notwithstanding its geographical location in a swift and cost efficient manner.
Finally, Giftcoin seeks to be the favorite currency for all kinds of charity givers wherever they might be in the world, as it eliminates the need to go through unnecessary middlemen who only increase the chance of funds being stolen along the way without ever reaching its target.
The Giftcoin will help enable users and non profit organizations the ability to accept and put their cryptocurrency to work for a good cause within the real world.
Part 2: Crowdsale Analysis – Details & Token Supply
Total token supply: 200,000,000 Tokens
Token type: Utility Token
Token Distribution: Being a platform for charitable giving, the whole of the Gift tokens will be sold out to the buying public and none is reserved for the founding team members whatsoever.
ICO Sale Phase: Presale
Token Price: 1 ETH = 1500 GIFT tokens
Crowdfunding Usage: Giftcoin lays out its funds usage plan with 47% being slated for use on developing the technology and its platform to deliver the perfect experience in giving for its users and in receiving for the intended targets of such charity, 29% will be used in marketing the platform, and other PR campaigns, 12% will be used for hiring legal help as well as competent accountants, 7% will be used as running costs paying the admins, while the rest of the 5% is reserved for an overheads that might occur.
Team Overview- Members and Advisers
The Giftcoin team is founded and led by Alex Howard, with Tim Bichara, Jon Beddoes, Chris Cain and Ben Evans among others also on the tem
Part 3: Useful Links (Further Research)