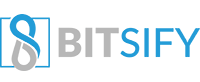 GPCC ICO Report – Service for protection intellectual property
Standard ICO Report Structure:
Part 1: ICO Analysis (What is it about? What is the ICO intending to do? Describes what the platform is.)
Part 2: CROWDSALE ANALYSIS – DETAILS & TOKEN SUPPLY
Part 3: Useful Links (Further Research)
Part 1: ICO Analysis
The internet is dazed with many intellectual properties whose economic value has either been undermined or abused. Some people create content on a daily basis, and these contents can be monetized to generate revenue for the individual.
The problem with this economic opportunity is that once a content is out there or stored in a centralized location, unwarranted access can be used to obtain such contents and be further used for different purposes often time without the consent of the original author.
It even becomes troubling when such contents are used in promotion ads and huge sums are being made with the inclusion of another person's content without their prior knowledge.
In other cases, people can also abuse the use of such contents and almost nothing can be done about it.
Ensuring that digital contents have copyright can take so many resources – time, money, effort, and patience. Most of which people can barely keep up with, especially when they have so many unique contents that have to be protected.
Another hard fact is that when there are too many unique contents, keeping track of each can become tasking, and if there is no dedicated staff to assign such task too, it becomes to cumbersome and the burden hard to bear.
The solutions proposed by the GPCC is needed to ensure that intellectual properties can be protected alongside of economic importance to the author.
What this means is that, creators of unique contents can simply upload such digital materials which now becomes an asset on the blockchain – a personalized asset that has an identity and the platform – GPCC can become a custodian to the asset, such that it can track and monitor the web for infringement of rights exclusive to the content.
With smart contracts and decentralized platforms through blockchain network, it is very much possible to safeguard data and encrypt the resources generated by the data.
The usage of this platform appeals to everyone around the globe, even the sit at home mum who seldom finds herself creating certain artworks that become tangible once uploaded. So in the long run, the applications of this solution run through different categories of individuals in the society.
The platform also provides an opportunity for artists and creative content creators raise funds either through auction or crowdfunding for further creative sessions.
Just like the license keys that come with protected software, and those with copyright protections, the value of right to usage can vary per person, this can be coded using the smart contract, whereby if a person wants access to a particular file to use, he/she can purchase use limits, such that, once the limit(s) is/are exceeded, a license tracking bot on the platform can locate such files and discontinue access to them. Although this part of the tech is still under development, but it truly can have a wide range of application as far as digital contents needing copyright protection is involved.
Part 2: Crowdsale Analysis – Details & Token Supply
Once the project is completed, the ecosystem would comprise of a marketplace where authors can both license and sell their copyrights to whomever they choose.
The development team is intending to do a crowdsale to raise $14 million USD for the implementation of the idea.
Total Token Supply: 200 million GPCC
Token Type: Erc-20 Standard
Token Distribution:
Token sale 83%
Bounty 2%
Pre-sale 5%
Team 10%
ICO Sale Phase: Presale: 7th February 2018 to 31st March 2018
Token Price: 1 GPCCT = 0.1USD
Crowdfunding Usage: Not Disclosed
ICO Founding Team –
Demidov Roman (FOUNDER): – Founder, 7+ years of IT investment experience. Elizaveta Osiptsova CEO Graduated from Saint Petersburg International Banking Institute.  4+ years of PM experience.
Petr Berdyshev (CSPO): – University of Turku, PhD programme on International Business. 10-year business experience in international markets entries and development.
Vlasyuk Sergey (CTO): – Graduated from Saint Petersburg ITMO University. 7+ years of IT product development experience at the international market.
Victor Banachin (CMO): – Graduated from Saint Petersburg State University. Worked at "Tripoto" startup, WeeChat.
Anna Markitan (Commercial law expert): – Graduated from Saint Petersburg State University. 10+ years of commercial law experience.
Denis Baklanov (Copyright expert): – Graduated from Saint Petersburg State University.  15+ years' experience.
Kraskova Valeria (PR): – Graduated from Saint Petersburg Electrotechnical University.  6+ years of SMM and PR experience for known Russian brands.
Pakin Egor (UX/UI): – SPSUACE, 10+ years of UX/UI
ICO Advisors –
Rick Tapia (Blockchain and ICO Consultant): – Expert in Business Analysis of Blockchain platforms and Infrastructure with an in-depth knowledge of ICO start-to-finish processes. Skilled in Venture Creation and Strategic Partnership building. Advisor TraDove, Wingman.
Niklas Koskimies (Expert): -Partner at Eurofacts Oy Eurofacts Oy University of Eastern Finland Helsinki, Southern Finland, Finland
Tigran Tovmasyan (EXPERT): – Tigran Tovmasyan is a Los Angeles based creative industry entrepreneur with over 12 years' experience. He is both an artist and business executive, and has been on top of the digital wave of photography services. His company One Sixty Studios produces photography and video content for fashion, advertising and editorial clients ranging from top magazines to apparel brands in USA, UK, Europe and Asia. Tigran works directly with celebrities, models and artists creating content that influences mainstream media and popular culture.
Andrey Kurkin (IT EXPERT): – PhD of Engineering Sciences. Graduated from Saint Petersburg ITMO University.
Part 3: Useful Links (Further Research)