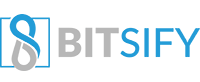 Hack Fund ICO Report – Liquid Venture Fund
Standard ICO Report Structure:
Part 1: ICO Analysis (What is it about? What is the ICO intending to do? Describes what the platform is.)
Part 2: CROWDSALE ANALYSIS – DETAILS & TOKEN SUPPLY
Part 3: Useful Links (Further Research)
Part 1: ICO Analysis
In businesses and investments, there are times when liquidity becomes a big issue to be dealt with and the repercussions of not dealing with the situation;
At its early stage could result in what is referred to as "liquidity crisis", and this is a financial situation where cash flow is at its barest minimum.
A liquidity crisis happens when businesses (solvent businesses) do not have the liquid assets like cash needed to deal with important financial obligations, including paying the salaries of its employees, paying back the loans it took, and also bills payment.
When a solvent business is not able to solve the liquidity crisis, the business is under obligation to declare bankruptcy.
It does not rule out an insolvent company though because an insolvent company can experience a liquidity crisis, however, unlike solvent businesses;
If cash flow is restored to an insolvent company's liquidity crisis, the business's bankruptcy cannot be prevented.
Returns on Investment (RoI) also get affected, as well as access to loans by companies, and this, in turn, affects the economy greatly;
Because cash flow will drop, hence companies experiencing liquidity crisis will not be able to pay back the loans they owe, and this will also make it difficult;
For startups and individuals to get also get loans.
Hack Fund System –
Hack fund is a blockchain technology-based platform that allows users get access to liquid funds.
Investors using the Hack system have access to liquidity that is fast-tracked.
With the technology, users are able to get access to invest their money in startups that have strong bases and promising future. Hack will enable investors.
Hack investors will enjoy availability that is expansive, liquidity (ability to transact with HACK, via online exchanges 24/7), investments;
In promising startups worldwide without having to deal with the troubles that come from accessing them, diversification in investments, and great values from the returns.
Hack intends to make sure its users have access to the very best startups while ensuring that businesses within the platform do not experience a liquidity crisis.
The system will also make it easy for startups to gain access to loans to help increase the growth of startups.
100% of Returns –
Companies are not just selected for investment because they applied; rather they are selected after series of reviews by experts and boards before they are accepted for investments.
With portfolio exits delivering 100% of returns, the returns will get re-invested into newly accepted or existing Hack/Founders companies.
Furthermore, 10% of the raised fund will go into liquidating existing funds which are made up of the best companies contained in the portfolio.
Portfolio companies will also enjoy great marketing/PR, sales operations, business developments, engineering, design, investor events, investor relations, accounting, capital table management, and legal backing.
Part 2: Crowdsale Analysis – Details & Token Supply
Total Token Supply: Not disclosed
Token Type: Ethereum ERC223
Token Distribution and Usage:
Hack intends to distribute its token as follows;
78% of the tokens will be sold during the sale of the tokens,

18% will go into long term reserves,

the portfolio founders will get

2%,

and 2% will go the development of the community.
ICO Sale Phase: Pre-sale
Token Price: 1 HACK = $1 USD (When the open token sale is going on)
Team Overview- Members and Advisers
Hack/Founders Fund is an idea that was brought to life by a group of brilliant minds including Jonathan Nelson, Laura Nelson, Mark Gutierrez, and the advisors include: Brad Yasar, Will Bunker, Dan Cearnau, Hongyu Li, Andreas Haugsnes, and Nick Sullivan.
Part 3: Useful Links (Further Research)