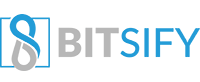 High Vibe Network ICO Report – Awakening Human Potential
Standard ICO Report Structure:
Part 1: ICO Analysis (What is it about? What is the ICO intending to do? Describes what the platform is.)
Part 2: CROWDSALE ANALYSIS – DETAILS & TOKEN SUPPLY
Part 3: Useful Links (Further Research)
Part 1: ICO Analysis
Highvibe Network is the world's first revolutionary social platform that dreams of the utopic human society. It wants to help the human consciousness alleviate poor concentration and motivation for wholesome living. They will provide a robust network of services that will enhance the human experience, thereby aiming to lead better lives.
This platform is designed to be a blockchain-based ecosystem that creates a bridge between digital and real-world experience. They want to plug themselves into an encompassing $232 billion dollar set of the engaging economy to include Yoga, Online Course Learning, Digital Music, Personal Development, Meditation and Mindfulness, and VR Content industries.
The Attention Economy
The network will constitute ventures in the whole Spirit-Soul-Mind meditation exercises, improved learning capabilities through incentivization, exciting Virtual Reality engagement, refined digital music services, personal health development and other services yet to be incorporated.
The overall objective will be a wholesome community entity that focuses on integrating very important aspects of human daily living and does so with an incentivized model.
The problem
The problems here are very particular to extensive personal development schemes. People hardly focus on what's important, let alone have the drive to see a serious task through. Often times, the challenge is finding the right reason to do stuff. Other times, people lose sight of the objective halfway through.
On another subject, content creators lack the requisite tools to offer maximum engaging contents to their audience and this is a huge problem for creators. As it affects their profit margin and if they drop out of the pool of publisher-sustained ecosystems, they struggle even the more.
On the third wheel, affiliates make the balance in this ecosystem, and they often have a problem with payment systems. This can be seen in delayed payments which could take up to 30 days in some cases. Lack of transparency is also another factor here which is usually difficult to eliminate in a centralized architecture. But with the blockchain, this problem is duly fixed.
By integrating these different services, the ecosystem being built by the Highvibe network project is a huge opportunity for a wide class of individuals. Especially those who are of the opinion of inclusive systems. Highvibe is not about disruption, rather, they focus on integrating specific market niche and create a huge opportunity for all players within the industry.
In the long run, Highvibe hopes to achieve a very important objective of restoring media to people focused rather than profit focused.
High Vibe Network Solution
Highvibe network's solution introduces an ecosystem where everyone's happy and there's an organic growth of the system through a well-incentivized model. It encompasses a whole lot of quality content sharing, curation, and engagement.
This ecosystem is envisioned to be an interconnected network of platforms and apps that connect to a wider world of experiences.
They solve the problems of transparency through blockchain technology. The problems of delayed payments are settled by the smart contract technology, which makes payments instantaneous.
Highvibe network will pay people for personal development; a journey not easily completed with a truly self-motivated cause. However, through the Highvibe network, they can kick-start this journey when engaged with highly effective social and meditating digital tools. On top of it all, the incentives are a huge drive.
The blockchain aspects of this product will use the latest DPoS technology to perform consensus operations.
ICO Team Members
Faiz Nazarali

(Chief of Miracles, CEO)

John Davy

(Author Relations & Growth, Co-Founder)

Michael Sung

(Tech Innovation, A.I., and Asia Market Expansion)

Chris Traub

(A-list Relationships, Talent Magician)

Full list available at the website.
Part 2: Crowdsale Analysis – Details & Token Supply
The token sale event is geared towards garnering support and loyalty from the early adopters. After the token sale, the value of the HV token will be set by market mechanisms.
Token supply: 8 billion HV
Token type: ERC-20 compliant
Token distribution:
Team + Advisors – 20%

Contributors + Authors – 10%

Company Reserve – 20%

Public – 50%
ICO sale phase: 08.August.2018 – 09.Spetember.18
Token price: 1 HV = $0.015
Distribution of funds collected on the private presale:
User activation – 35%

Development – 25%

Infrastructure – 20%

operating costs – 10%

legal support – 5%

security – 5%
Distribution of funds collected on the public token sale:
User activation – 40%

Infrastructure – 10%

Development – 32%

Security – 7%

Legal support – 3%

Operating costs – 8%
Part 3: Useful Links (Further Research)